Ron Manners
Chairman
Ron Manners is the Managing Director of the Mannwest Group. He is also Emeritus Chairman of the Australian Mining Hall of Fame Ltd. He is a Fellow of both the Australasian Institute of Mining and Metallurgy, and the Australian Institute of Company Directors, and his contributions to industry and Australia have been marked by several awards including being elected as a Mining Legend at the 2005 Excellence in Mining & Exploration Conference in Sydney. In 2010 Ron was appointed to the Board of Overseers for the Atlas Economic Research Foundation, Washington, DC.
Ron was born in Kalgoorlie, Western Australia, to a family that had a long association with the mining town. A fourth generation prospector, Manners studied electrical engineering at the Kalgoorlie School of Mines before he assumed management of the family mining/engineering business, W.G. Manners & Co. (originally established in 1895) in 1955. He expanded and diversified the company which has evolved to become the Mannwest Group.
Between 1972 and 1995 Ron floated several Australian listed mining companies, one of which became Australia's third largest gold producer, before joining the board of a Canadian company with operations in Mexico, Brazil and Turkey. In addition to his mining interests, Ron has pursued an interest in economic education, establishing the Mannkal Economic Education Foundation in 1997. He is a life member of the Mont Pelerin Society and is on the coordinating Committee for the Commonwealth Study Conference. Ron is also the author and editor of five books:
For more information click here.
Andrew Pickford
Executive Director
Andrew Pickford is the Executive Director of Mannkal Economic Education Foundation. He has experience working with free market, libertarian and conservative think tanks in Australia, Canada and the United States. As a regular commentator on economic, security and energy issues, Mr Pickford has written numerous articles, books and monographs on these subjects for both Australian and international audiences. In addition to working alongside Ron Manners promoting free market and libertarian ideas, he has the privilege of learning from a number of leading Australians including Gregory Copley, Harold Clough, John Hyde and Barry Cusack.
As well as serving as the Executive Director of Mannkal, Andrew currently holds the following roles and positions: Director, Indo-Pacific Energy Security Program, PerthUSAsia Centre; Member, Strategic Advisory Board to the Crown Council of Ethiopia for Energy and Economics; Senior Fellow, International Strategic Studies Association; Senior Fellow, China Institute of the University of Alberta; Fellow, The Royal Canadian Geographical Society; and Adjunct Research Fellow, University of Western Australia. Mr Pickford is also completing a PhD at the University of Western Australia on energy history under the supervision of Professor Jenny Gregory. This project is tentatively titled Corridors of Power: An Energy History of the Creation and Development of Western Australia's Town Gas, Natural Gas and Liquefied Natural Gas Industries, 1886-2009.
Kate Wagstaff
Scholarships Manager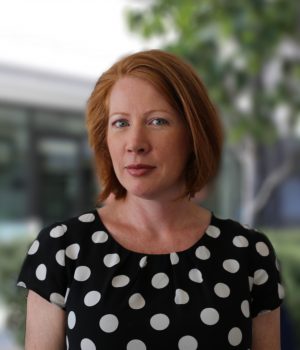 Kate is the Scholarships Manager at the Mannkal Economic Education Foundation, responsible for overseeing Mannkal's core business – the Outbound Scholar Program. The focus is on the selection and placement of students for appropriate internship and conference opportunities, and on the education and up-skilling of applicants within the parameters of the Leadership Development Program.
Kate hails from Melbourne, with qualifications  in Psychology, Criminology and Strategic Marketing from the University of Melbourne and Monash University. After graduating, Kate embarked on a global adventure which lasted 8 years and segued into a professional international career. For many years she has lived and travelled all around the world – Europe, Asia, Africa, and the Americas – including most of the cities where Mannkal's host partners are based. For 10 of those years Kate worked with Australia's top universities to provide expertise in international marketing strategy, stakeholder relations and student recruitment. After moving to Perth, the  Mannkal Foundation was a natural fit for Kate's interests and experience.
Sharni Cutajar
Scholarships Coordinator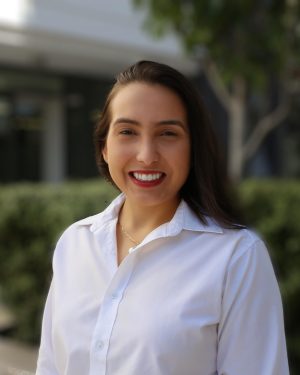 Sharni Cutajar is the Scholarships Coordinator at Mannkal. Sharni's involvement with Mannkal began when she attended the Freedom to Choose Conference at the University of Notre Dame in 2015. Sharni later assisted with research at the Institute of Economic Affairs in Westminster as a Mannkal Scholar and attended the Mont Pelerin Society Regional Conference in Seoul, South Korea in May 2017.
Sharni is currently studying a Master of Applied Finance at the University of Western Australia. Sharni is also the Director of the Western Australian Taxpayers' Alliance, the Western Australian Campus Coordinator for the Institute of Public Affairs and a Western Australian State Convener for the Samuel Griffith Society.
Eva Christensen
Media and Communications Coordinator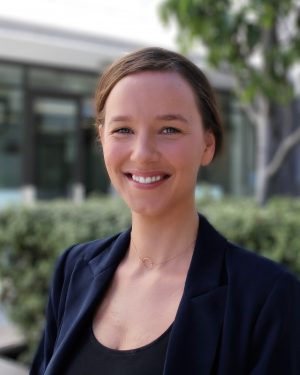 Eva is the Media and Communications Coordinator at Mannkal. Eva is responsible for online media and marketing activities, including Mannkal's bi-annual magazine, Musings. The focus is on conveying libertarian philosophy and free markets to university students in Western Australia and beyond, utilising a mix of in-house research and material from Mannkal's global partners.
Growing up in Copenhagen, Eva migrated to Australia in 2013. Eva became interested in libertarian ideas whilst studying a Bachelor of Commerce at Curtin University, and become involved with Mannkal shortly thereafter. She was a 2016 recipient of a Mannkal Scholarship to the ALS Friedman Conference in Sydney and subsequently interned at the Atlas Network in Washington DC at the end of the year. Eva is passionate about teaching the next generation about classical liberalism and how it has enabled Australia's prosperity.
Eva is a Director of the Western Australian Taxpayers' Alliance, where she actively campaigns for taxpayer rights and against bureaucracy and red tape. She is also a co-founder Curtin Students for Liberty.
Llew Cross
Development Coordinator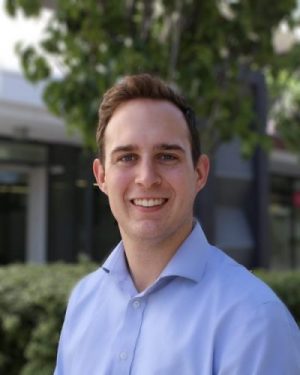 Llew Cross is the Development Coordinator at Mannkal.
Llew first came to Mannkal in 2016 where he attended the Freedom to Choose conference at Notre Dame, Fremantle. Llew was fortunate enough to be selected to intern at the Centre for Policy Studies in London for January and February 2017 where he assisted the Head of Economic Researcher and the Editor in the production of policy recommendations, economic bulletins and blogs. After returning from London, Llew was selected to represent Mannkal as a scholar at the 5th Annual Friedman Conference in Sydney in April 2017.
Llew is currently studying at Curtin University, and in 2018 will complete a Bachelor of Engineering and Bachelor of Commerce, majoring in Chemical Engineering and Economics.
Bayley Novakovich
Intern
Bayley Novakovic is a returned Mannkal Scholar and is now completing an internship at the Mannkal office.
Inspired to complete formal studies after witnessing the 2008 GFC and nurturing a keen interest in entrepreneurship, Bayley became involved with Mannkal in 2016. After attending the Freedom to Choose conference and the Samuel Griffith Society conference where he reported on taxation of multinationals operating in Australia, Bayley interned at the Lion Rock Institute in Hong Kong. During his internship at Lion Rock, he completed a comparative analysis of an Electronic Road Pricing System (ERP) proposed to address the city's traffic congestion.
Bayley has since continued his involvement with Mannkal, assisting with The Sun Rises in the West II conference and further developing an understanding of how liberty and markets increase prosperity and living standards.
Bayley is currently studying at the University of Western Australia, and in 2018 will complete a Bachelor of Commerce, majoring in Finance.
Mason Tufilli
Intern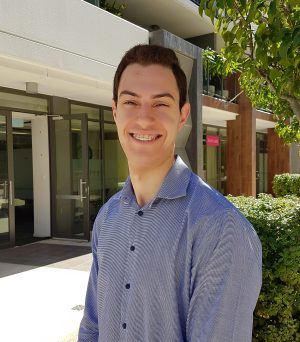 Mason is former Mannkal Scholar and current intern at the Mannkal office.
Mason joined Mannkal in 2016, attending the Freedom to Choose Conference in Notre Dame Fremantle. Mason was also selected to attend the 5th ALS Friedman Conference in Sydney in May 2017 and completed an internship with the Canadian Taxpayers Federation in August 2017. Throughout his internship, Mason collaborated with the Research Director in addressing stakeholder queries, representing and analysing government data and conducting investigations into federal and provincial issues facing Canada.
As an intern at Mannkal, Mason has been involved in developing and updating the Mannkal website, profiling local politicians and assisting Andrew Pickford in gathering and analysing forecasting data for the US and global economies.
Mason completed his studies in 2017, graduating from Curtin University with a Bachelor of Commerce degree, majoring in Economics and Management.