Mannkal sponsors students to attend conferences in Perth, interstate and overseas on topics related to economics, finance, law, liberty, entrepreneurship and more. Students who perform well at conferences enhance their chances of being awarded a full Mannkal internship. Students are eligible for one conference and one internship, however, this is at the discretion of Mannkal. Additional conference opportunities may be offered throughout the year
To apply for a conference, you must submit the following documents to Scholarships Manager, Kate Wagstaff, at scholars@mannkal.org:
- Cover letter (addressing why you wish to attend the conference, what you wish to gain from the experience and why you are the best candidate), max. 1 page;
- Resume (inc. photo);
- Academic transcript clearly stating your name (unofficial copy is sufficient).
Points to consider for your application:
- What it is about the conference specifically that interests you? Which speakers and philosophies?
- What do you want to learn? What will you do with that knowledge?
- Why should you be chosen for this particular opportunity?
Additional documentation may be required depending on the conference.
Eligibility criteria:
To be eligible for a Mannkal scholarship, you must:
- Currently be enrolled as an undergraduate or postgraduate student at a Western Australian university;
- Hold either Australian citizenship or permanent residency*;
- Be based in Western Australia.
*International students are unfortunately not eligible for Mannkal scholarships; in very rare circumstances, an exception may be made. However, international students are very welcome to attend any of our seminars and events.
Attendance and participation at our seminars and other events is a requirement. Above all, Mannkal values entrepreneurialism and enthusiasm for a free and open society. We consider students from across all faculties and departments. Course marks are one consideration, but this should not exclude students who have made contributions in other areas.
Places are subject to availability and may change without notice. Applications are accepted and assessed on continual, rolling basis throughout the year. However, we must stress that the sooner you get your application, the better your chances are.
Freedom to Choose - Applications to open soon
Fremantle
Friday, 29th June 2018
Freedom to Choose is an annual one-day economics conference that is devoted to appraising the costs and benefits of pursuing free-market policies, held in partnership by Mannkal and the University of Notre Dame. There is a particular focus on placing free-market ideas in their historical context and the role economists should play in policy formation. The invited conference speakers are encouraged to adopt a critical, scholarly and non-ideological stance when considering these issues. Dissent is encouraged from both the floor and the podium.
Now in its 8th year, the 2018 Freedom to Choose conference is devoted to analysing the wisdom of Australian governments levying surplus or rent taxes in the resource industries, with a focus on the plan to impose the resource super profit tax (RSPT) in 2010 as a case study.
The conference is specifically designed for undergraduate, honours and postgraduate students, but all interested parties are welcome. Forums will also be provided at the conference in which students can interact with established economists to discuss the wisdom of pursuing honours and postgraduate qualifications in the discipline of economics, as well as careers in economics generally.
It is to be held on Friday 29 June 2018 on the Fremantle Campus of The University of Notre Dame, Australia. The invited speakers include Henry Ergas (The Australian), David Gilchrist (UWA), Paul Kelly (Editor-at-Large, The Australian), Peter Hartley (Rice University), and Jonathan Pincus (University of Adelaide).
Imagine: Future of Entrepreneurship, Innovation and Progress - Applications to open soon
Singapore
10th - 11th August 2018

Imagine Conference is an annual event brought to you by the Adam Smith Center in Singapore. The ASC is an independent organisation dedicated to promoting economics-education in the tradition of Adam Smith. Featuring both local and global thought leaders, their yearly conference explores the big ideas that will shape Singapore (and the world's) future.
In this inaugural conference this year, they are exploring the theme of "Future of Entrepreneurship, Innovation and Progress". The conference will explore the way entrepreneurs matter in society, how they innovate and improve our everyday lives. The speakers will also explore critical questions from various angles, covering abstract issues like the ethics of organ trading, the impact of automation on work, the rise of Blockchain technology, to current and practical topics such as the "Future of The Asian Economy" and "How to Apply Economic Principles for Business Success". This is not just another business networking event, but one focused on the big ideas! You will get the chance to network and learn from academics, local entrepreneurs and business professionals from all around the world.
Samuel Griffith Society Conference
Brisbane
3th - 5th August 2018
The Society's next Conference will take place in Brisbane, 3rd – 5th August, 2018 and will be held at The Pullman Brisbane King George Square, Cnr Ann & Roma Streets, Brisbane QLD 4000. Further details (accommodation, speakers, program, etc.) will be posted as soon as they become available.
Mont Pelerin Society General Meeting
Gran Canaria, Spain (Canary Islands)
30th September - 6th October 2018 - Applications to open soon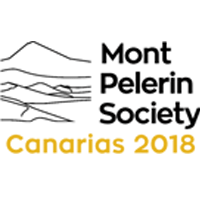 The Mont Pelerin Society (MPS) is an international organisation composed of economists, philosophers, historians, intellectuals and business leaders. Founded in 1947, its aim is to advocate freedom of expression, free-market economic policies and the political values of an open society. Its founders included Friedrich Hayek, Frank Knight, Karl Popper, Ludwig von Mises, George Stigler, and Milton Friedman.
This year's General Meeting will take place on the beautiful island of Gran Canaria and the topic will be "Competition, Discovery and the Pursuit of Happiness". Confirmed speakers include:
Peter J. Boettke
Richard M. Ebeling
Peter G. Klein
and many more!
ALS Friedman Conference - APPLICATIONS CLOSED
Sydney
25th - 27th May 2018

Are you ready for the biggest libertarian conference of the year? The Australian Libertarian Society Friedman Conference by the Australian Taxpayers' Alliance will take place from Friday 25th – Sunday 27th May in Sydney.
With over 350 attendees, 80 speakers including a dozen from overseas, and the best pro-liberty activists from all over Australia, the Friedman Conference has become not just the biggest pro-liberty event in Australian history, but the biggest event of its kind in the entire Asia-Pacific Region, and this years conference is set to be even bigger and better!
Some of the speakers at this conference will include the world famoust Jeffrey Tucker from the US based Foundation for Economic Education, the inspirational Milica Kostic from European Students For Liberty in Serbia, The New Zealand leader of the ACT Party David Seymour MP, renown legal scholar Ilya Shapiro from the Cato Institute in Washington DC, indigenous leader and commentator Warren Mundine AO, former senior Cabinet Minister The Hon Nick Minchin, Tony Morris QC who represented Callum Thwaits from the QUT3 persecuted under s18C of the Racial Discrimination Act, therapist Bettina Arndt, Queensland barrister and Board Member of the Australian Institute for Progress Amanda Stoker, and many many more.
And of course, we are looking forward to the return of regulars like Dr Tom Palmer from the Atlas Network, Senators James Paterson and David Leyonhjelm, Tom Switzer from the Centre for Independent Studies, and our friends from the Institute for Public Affairs like Simon Brehney and Daniel Wild.
The Institute of Public Affairs will be hosting an Open Minds Session for our students with Dr Bella d'Abrera on Friday. The conference will also include a lavish 3 course Gala Dinner (& 4-hour drinks package) with the presentation of the Australian Liberty Awards, a Friday Night cocktail reception, and a movie screening on Sunday evening.
Applications closed Sunday, 25th March.