Canada! A population of 36 million people across 10 Provinces and three states.Leaving behind the chaos of airports, connecting flights and 22 plus hours in the air, I find myself in a country, with paralleling economic scenarios to Australia and growing political ambiguity, as party candidates are amidst the process of being selected.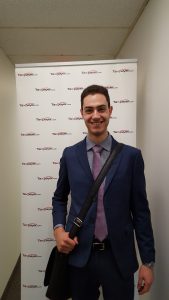 I am in Ottawa, Canada's capital, in the east of southern Ontario, near the city of Montreal and the U.S. border. Located on the banks of the Ottawa River, it borders Gatineau and Quebec and derives its name from the Algonquin language Odawa, meaning 'to trade'.As I explore this city that will be my new home over the coming weeks, I am amazed at how cosmopolitan and beautiful the city is; with its grand architecture, museums, galleries and Parliament Hill at its centre.
Ottawa has become a buzzing hive of activity, in preparation for Canada celebrating 150 years of the confederation on July 1st. The welcoming nature of the Canadian people will make the extravaganza of festivities and celebrations memorable.
On my first day at my host think-tank, the Canadian Taxpayers Federation (CTF), I met with the rest of the Ottawa office team: Jeff Bowes, Renaud Brossard, and other interns – Alessio and Stephan. I am extremely fortunate to be part of a highly-regarded organisation and working with dedicated, incredible and passionate colleagues, delving into the economic and political issues facing modern Canada.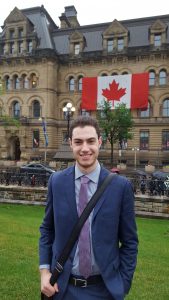 I have begun researching Government transfers paid to the provinces, and the implications of equalisation. Controversy has been increasing due to transfers being unequally distributed among provinces and the government wasting taxpayer money. This has provided insight around the similarities between the Canadian and Australian political systems, and the nuances that seem to cause significantly more controversy across the Atlantic, than back home.  Being part of the CTF team has already been a genuinely rewarding experience, and I am eager to see what the subsequent weeks will bring.