LEADERSHIP DEVELOPMENT PROGRAM
The Mannkal Economic Education Foundation's Leadership Development Program (LDP) is a world-renowned professional development and enrichment program for Western Australian university students.
Through involvement in the LDP, students gain an appreciation of libertarian philosophy. They also develop the skills needed to succeed in a rapidly changing world, equipping them to become senior decision-makers and future leaders.
Students commence their involvement in Mannkal's LDP by attending seminars in our Subiaco office and applying for a conference opportunity. Upon successful completion of a conference, students are then eligible to apply to participate in one of our study tours.
Finally, our returned scholars become part of our alumni community which provides further training and opportunities for outstanding students.
Mannkal encourages and supports ambitious, talented students with career mentoring, invitations to industry events and work placements with leading business figures throughout their involvement in the LDP.
Our scholarships are competitively awarded. For successful applicants, scholarships cover all costs associated with the opportunity (conferences and study tours), including airfares, accommodation, insurance, living allowance and more.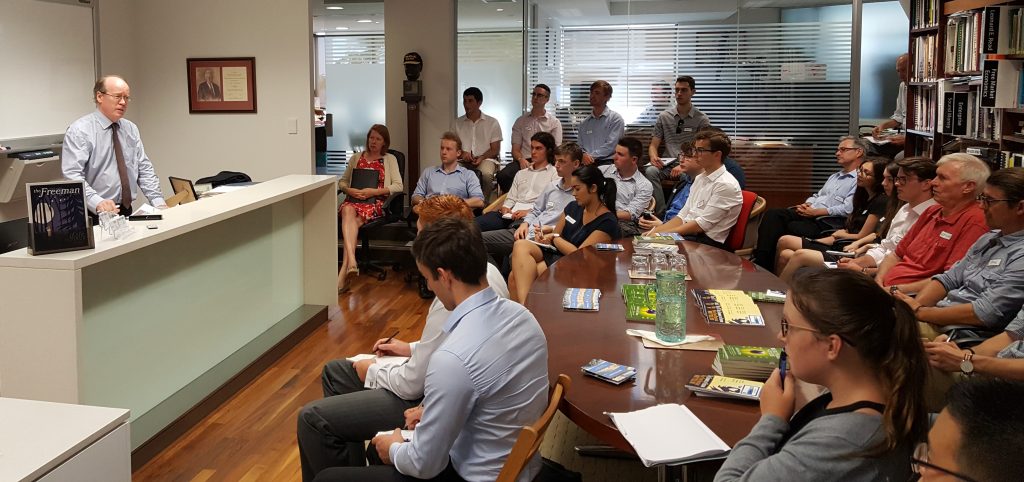 Please note: attendance and participation at our events and seminars is an essential prerequisite for a successful application
Apply for one of our current conference opportunities
Attend a 30-minute introductory interview at our office
Attend our seminars to learn professional skills and libertarian philosophy
You can view our upcoming seminars on our Facebook page
Apply to participate in one of our international study tours
We provide further opportunities and professional development throughout our Alumni's careers
Meet our internship and study tour Alumni here
To be eligible for a Mannkal scholarship, you must:
Currently be enrolled as an undergraduate or postgraduate student (part-time or full-time) at a Western Australian university;
Hold either Australian citizenship or permanent residency*;
Be based in Western Australia.
*International students are unfortunately not eligible for Mannkal scholarships; in very rare circumstances, an exception may be made. However, international students are very welcome to attend our seminars and events.
Above all, Mannkal values entrepreneurialism and enthusiasm for a free and open society. We consider students from across all faculties, departments and backgrounds. Course marks are one consideration, but this should not exclude students who have made contributions in other areas. Aspects of the LDP benefit from a formal study of economics and public policy, but a keen interest and awareness of the philosophical concepts behind these subjects is more important.
Students are generally eligible for one conference and one study tour, however, this is at the discretion of Mannkal. Additional conference opportunities may be offered throughout the year to outstanding students.
Places are subject to availability and may change without notice. Applications are accepted and assessed on continual, rolling basis up until each deadline. Candidates who submit their application early have a higher likelihood of receiving a scholarship.