LEADERSHIP DEVELOPMENT PROGRAM
WHERE IN THE WORLD DO YOU WANT TO LEARN?
The Mannkal Economic Education Foundation's Leadership Development Program (LDP) is a world-renowned professional development program for Western Australian university students.
The LDP is a fully-funded scholarship valued at up to $20,000AUD.
We welcome students of all degrees and majors enrolled at a Perth university.
LDP SEMESTER 1 ARE NOW CLOSED
Applications for Semester 2 will open shortly
Exceptional character leads to success
We encourage learning through hands-on experiences and a commitment to hard work. We believe in character, independent thinking and resilience.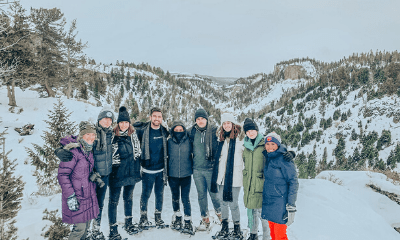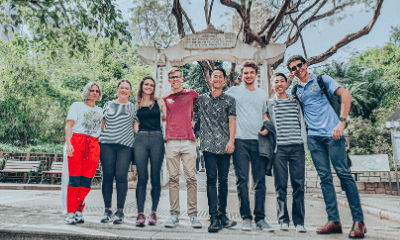 Ignite the spirit of entrepreneurship
Learn the skills required to thrive in the business world by understanding the intersection of philosophy, economics and leadership.
Succeed in a rapidly changing world by travelling far and wide, meeting and networking with the best people across business, politics and academia.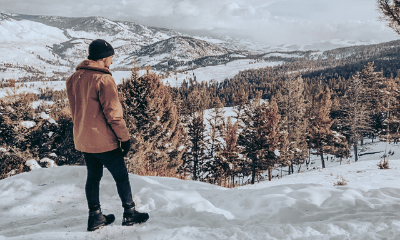 Applications close January 26, 2020
Apply for our Leadership Development Program (LDP) through the online application portal. You will need a cover letter, resume and a head shot. You will also be asked to fill out a quick, 10 question survey.
Prior to semester start (February 24, 2020)
Attend a friendly 30 minute introductory interview at the Mannkal office. We will discuss the vision and values of Mannkal and explore your own personal goals.
Attend seminars at the Mannkal office
Throughout Semester 1, 2020
We host a range of exciting seminars tailored specifically to university students. Topics range from philosophy, economics, law, business and more. Seminars run for approx. 1.5 hours and students are encourage to ask questions.
All students are invited to attend, even if you are not enrolled in the LDP.
Details of our next seminars can be found on our Facebook page.
Attend a domestic conference
Semester 1 conference opportunity is the ALS Friedman Conference (Sydney)
Successful applicants will travel to beautiful Sydney to attend the 8th ALS Friedman Conference from May 22 – 24, 2020. All conference expenses, including flights, accommodation and registration, is covered by your LDP scholarship bursary.
You will have the opportunity to engage with distinguished academics, think tank leaders and politicians on topics spanning economics, public policy, entrepreneurship and more.
Attending a conference is the perfect way to prepare you for your global study tour adventure.
Go on an global study tour
Semester 1 study tours will run in the mid-year break (June 15 - July 24, 2020)
The pinnacle of the LDP are our global study tours. Mannkal will carefully select the best events and destinations on offer. Previous destinations include London, Copenhagen, Los Angeles, New York and Tel Aviv, but the sky is the limit!
Scholars will travel in groups of up to 10 students, generally spending a week in each place before travelling to the next destination (city or country).
You will visit think tanks and individuals and participate in events such as seminars, workshops and conferences. Upon returning to Perth, scholars will attend a graduation ceremony to celebrate their successful completion of the LDP.
Graduate and join the Mannkal alumni network
Upon completion of the LDP, Scholars join our ever-growing alumni network.
Our dedicated team will work with high-performing students to explore opportunities to connect them with our industry partners both in Perth and around the world. Returning Scholars may become mentors to incoming students and partake in Mannkal research projects and publications.
We actively encourage alumni to continue their engagement with us and to support our vision and values. 
Think you have what it takes? Applications will open so soon so make sure to grab your chance to get a head start on your career by honing your professional skills and building international networks. We will support you every step of the way.
scholarships awarded since 1997!
What are you waiting for?
To be eligible for enrolment in the LDP, you must:
Currently be enrolled as an undergraduate or postgraduate student (part-time or full-time) at a Western Australian university;
Hold either Australian citizenship or permanent residency*;
Be based in Western Australia.
*International students are unfortunately not eligible; in very rare circumstances, an exception may be made. However, international students are very welcome to attend our seminars and events.
Above all, Mannkal values entrepreneurship and enthusiasm for a free and open society. We consider students from across all faculties, departments and backgrounds. Course marks are one consideration, but this should not exclude students who have made contributions in other areas. Aspects of the LDP benefit from a formal study of economics and public policy, but a keen interest and awareness of the philosophical concepts behind these subjects is more important.
Places are subject to availability and may change without notice. Applications are accepted and assessed up to the deadline. Candidates who submit their application early have a higher likelihood of receiving a place in the program.
Missed the deadline? Please join us for our student seminars in our office and get ready for applications to open for the Semester 2 program. Applications for Semester 2 will open in May, 2020.
Meet our internship and study tour Alumni here