Mannkal sponsors students to attend conferences in Perth, interstate and overseas on topics related to economics, finance, law, liberty, entrepreneurship and more. Students are eligible for one conference and one internship, however strong candidates may be invited to apply for multiple opportunities at Mannkal's discretion.
To apply for a conference, you must submit the following documents to Scholarships Manager, Kate Wagstaff, at scholars@mannkal.org:
- Cover letter (addressing why you wish to attend the conference, what you hope to gain from the experience and what you would do with your new knowledge and skills)
- Resume (inc. photo);
- Academic transcript clearly stating your name (unofficial copy is sufficient).
Points to consider for your application:
- What it is about the conference specifically that interests you? Which speakers and philosophies?
- What do you want to learn? What will you do with that knowledge?
- Why should you be chosen for this particular opportunity?
Additional documentation may be required depending on the conference.
Eligibility criteria:
To be eligible for a Mannkal scholarship, you must:
- Currently be enrolled as an undergraduate or postgraduate student at a Western Australian university;
- Hold either Australian citizenship or permanent residency*;
- Be based in Western Australia.
*International students are unfortunately not eligible for Mannkal scholarships; in very rare circumstances, an exception may be made. However, international students are very welcome to attend any of our seminars and events.
Attendance and participation at our seminars and other events is a requirement. Above all, Mannkal values entrepreneurialism and enthusiasm for a free and open society. We consider students from across all faculties and departments. Course marks are one consideration, but this should not exclude students who have made contributions in other areas.
All Mannkal scholars must be available to attend a compulsory pre-departure briefing with Mannkal to ensure that they are completely prepared, and a post-scholarship de-brief to share what they have learned.
Places are subject to availability and may change without notice. Applications are accepted and assessed on continual, rolling basis throughout the year. Candidates who submit their application early have a higher likelihood of receiving an internship placement.
Mannkal covers all basic necessary expenses for the internship, administered through the intern's university. The funding includes airfares, accommodation (usually a youth hostel or equivalent), travel insurance, visa fees, any conference expenses and a small living allowance.
Brisbane
28th - 30th September

Live & let live! An amazing combination of speakers and entertainers to stimulate thinking, make you laugh (or cry), agitate for change, advocate for less… and to debate with each other and you.
It's a free-thinking conference of genuinely dangerous and disruptive ideas. The most disruptive idea in the world is that "all men (and women) are born equal", and the consequences that flow from that. This conference features speakers who are intellectual disruptors exploring a vast array of areas like free speech, climate change, indigenous affairs, democracy and economics.
Note: Succesful applicants for LibertyFest will have an increased chance of securing an End-of-Year Internship.
APPLICATIONS CLOSED TUESDAY, 31st JULY
Gran Canaria, Spain (Canary Islands)
30th September - 6th October 2018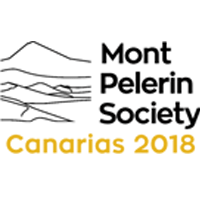 The Mont Pelerin Society (MPS) is an international organisation composed of economists, philosophers, historians, intellectuals and business leaders. Founded in 1947, its aim is to advocate freedom of expression, free-market economic policies and the political values of an open society. Its founders included Friedrich Hayek, Frank Knight, Karl Popper, Ludwig von Mises, George Stigler, and Milton Friedman. This year's General Meeting will take place on the beautiful island of Gran Canaria and the topic will be "Competition, Discovery and the Pursuit of Happiness".
Confirmed speakers include; Peter J. Boettke; Richard M. Ebeling; Peter G. Klein; and many more! This is a unique conference opportunity which is best suited for advanced students who want to explore classical liberal ideas in depth.
Attendance at MPS may form part of a larger Mannkal opportunity. For this event, Mannkal Alumni, as well as advanced students, are invited to submit an enquiry of interest. This is especially suited to Honours students. Each application will be considered on a case-by-case basis.
APPLICATIONS CLOSED WEDNESDAY, 11th JULY
---