In honour of the estimable John Hyde – elected member of the Division of Moore (1974 – 1983), Executive Director of the IPA (1991 – 1995) and trusted a friend and board member of Mannkal –  we have announced a new annual award for the best performing Mannkal intern – the John Hyde Scholar Prize.
Mid-Year and End-of-Year Interns in each given year are eligible for the award. The decision is based on internship performance, host feedback, blog and reporting performance, and general attitude. The 2017/18 Scholar was announced at our Emerging Leaders Event on Wednesday, 7th March 2018.
In addition to a fantastic endorsement to include on their resume, the John Hyde Scholar will receive:
Discounts on Mannkal ticketed events for 5 years
IPA young membership for 5 years
Samuel Griffith Society membership for 1 year
A literature package
Promotion on the cover of Musings
Their articles published by CapX, CPS, IPA etc where appropriate
Preferential consideration for further internship/employment opportunities in Perth and abroad
Preferential consideration for an internship at Mannkal
---
RECIPIENTS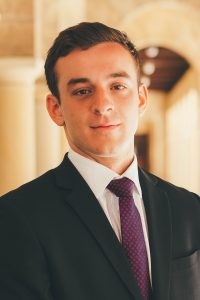 2017/18
The 2017/18 John Hyde Scholar Prize recipient was Benjamin McDonald. Ben is a third-year UWA student, completing a BComm, majoring in Accounting and Finance. In 2017, he was awarded a Mannkal scholarship to attend in Mont Pelerin Society's Regional Meeting in Seoul, South Korea. Ben was subsequently awarded an internship scholarship to volunteer at the Institute of Economic Affairs in London in the 2017 university mid-year break.
During his studies, Ben has also undertaken numerous internships and part-time roles, including:
Viburnum Funds – Equity Research Analyst, March 2018 – Current
Working with the research team to analyse equities and investment opportunities for VF's concentrated Strategic Equities Fund.
DR Capital – Research Analyst, Feb 2018 – Current
Sponsored to complete a Harvard Business School Online (HBX) "Disruptive Strategy" course taught by Clayton Christensen.
Tasked with a research project on an area of disruption and innovation for an 8 week period (upon completion of the HBX course).
Researching equities and investment opportunities.
PricewaterhouseCoopers – Deals, Jan – Feb 2017
Worked with the Valuations and Due Diligence Teams on engagements in the resources industry.
Reviewed and helped perform shadow calculations for DCF models analysing the accuracy of a model and key assumptions behind it.
Compiled comparable businesses to calculate WACC and in multiples valuations.
Transformed client data into excel and analysed financial variables, as part of the due diligence process.
Ernst & Young – Valuations and Business Modelling, Nov – Dec 2017
Prepared industry reports and financial analysis for mining and mortgage assets.
Researched and compiled comparable companies and assets.