Freedom and Happiness with Tal Tsfany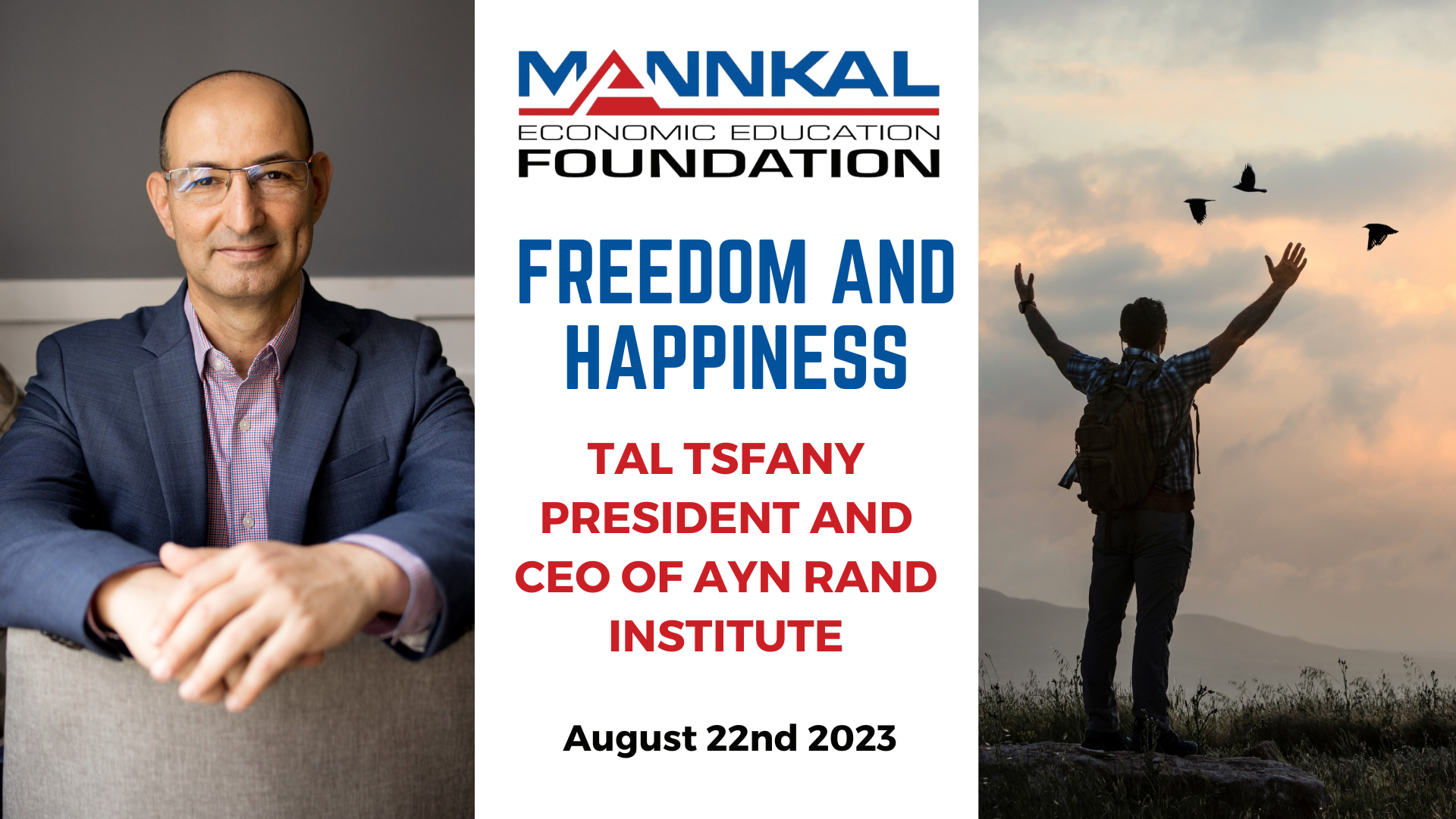 Join Tal Tsfany President and CEO of the Ayn Rand Institute for a day of exploring the keys to freedom and happiness, and learn how to apply them to your life on August 22, 2023.
Most people seem to agree that we should be happy. But what exactly is happiness? How do we achieve happiness? What do I love about life? How do I go about getting it? These are questions there is far less agreement on and which are crucially important for students to have answers to. Many of us spend our time as students trying to figure out the answers to these exact questions and know the distress we can feel when we lack a good answer to them. On these topics, Tal Tsfany, CEO of the Ayn Rand Institute, and the self-proclaimed happiest man in the world, for a talk about the importance of happiness, freedom, and their relation to one another.
Tal Tsfany is the President & CEO of the Ayn Rand Institute, dedicating himself to making philosophy clear and actionable. He is the founder of the "Happiness Team" Workshop and "The Happiest Man Alive" podcast, both of which focus on implementing the concept of objective, philosophy-based happiness. Tal's background as a Silicon Valley entrepreneur enables him to discuss a variety of topics, allowing audiences to come away with practical, effective tools on how to make their pursuit of happiness clearer than ever before.
Date: Tuesday, August 22 2023
Time: 5:30pm
Location: "Hayek on Hood" 3/31 Hood St, Subiaco
Link to Register: Register Via Eventbrite