Freedom to Choose Conference: Australia's Champion of Public Choice: An Appreciation of the Life and Works of Geoffrey Brennan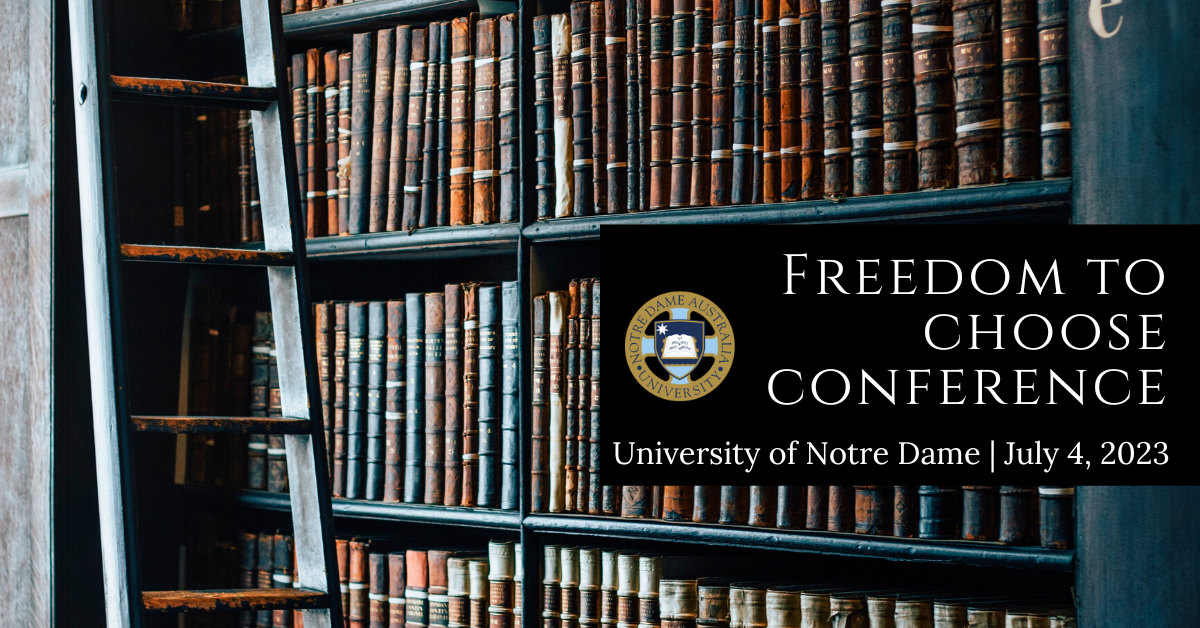 Mannkal is partnering with the University of Notre Dame to present the 2023 Freedom to Choose conference. The Conference is an annual one-day gathering devoted to exploring topics in the sub-discipline of economics known as Public Choice Theory.
Keynote speakers this year include Professor Loren Lomasky from the University of Virginia, and Michael Brennan, Chair of the Productivity Commission and son of the late Geoffrey Brennan – Australian Philosopher and champion of Public Choice Theory.
Topics can include rent seeking, regulatory capture, pressure-group activity, constitutional design, voting paradoxes and the economics of bureaucracies. The conference is designed for undergraduate, honours and postgraduate students, but all parties who are interested in contemplating "politics without the romance" are welcome, so feel free to share with any interested friends. It is non-partisan in nature, and a critical and contrary tone is encouraged, if not celebrated.
The conference is open to the general public.
To register for the Freedom to Choose conference contact Riko Stevens riko.stevens@nd.edu.au