Revolutionary Ideologies in the 18th Century
October 3 @ 1:00 pm

-

2:00 pm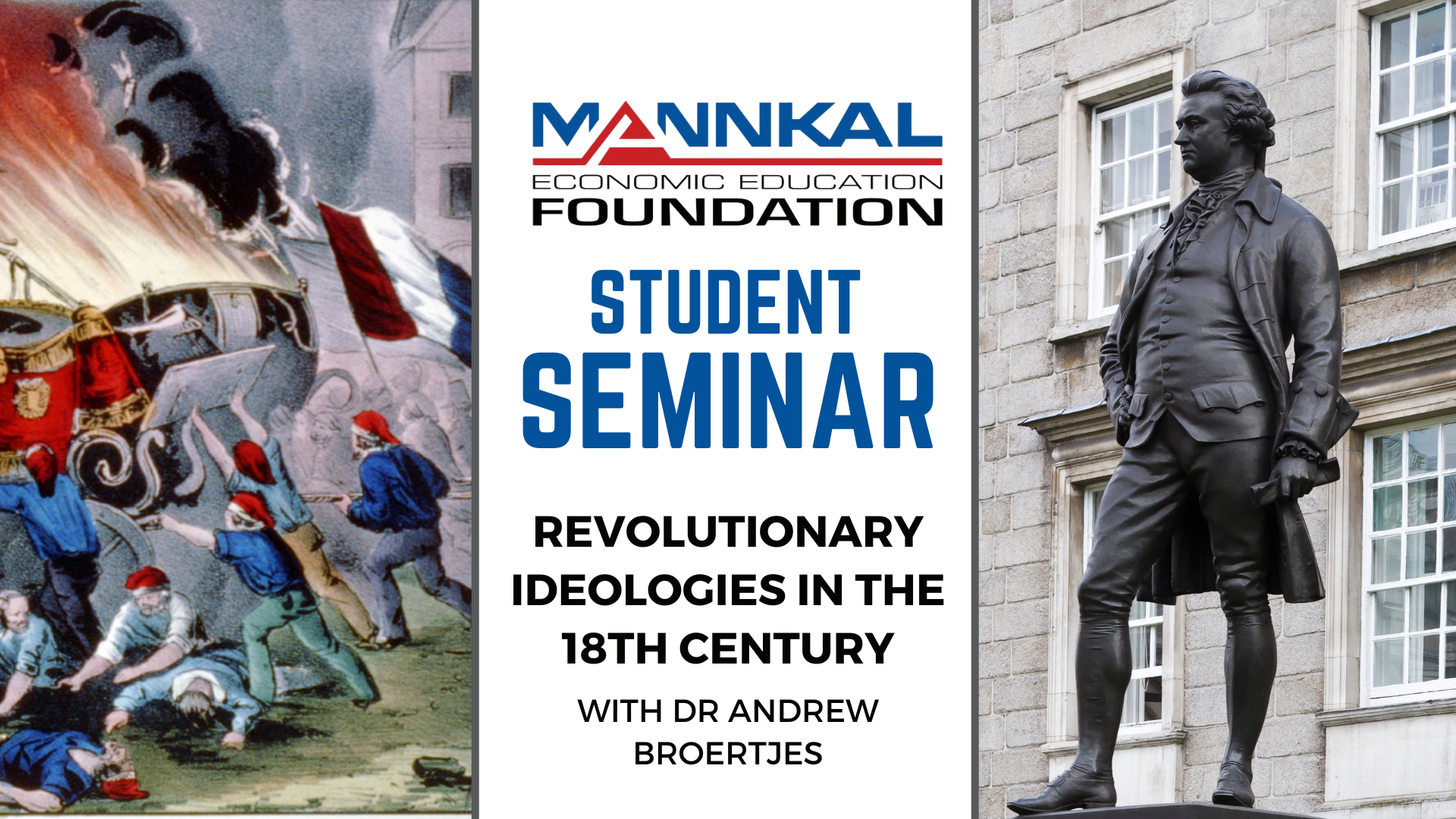 Thomas Paine and Edmund Burke were two of the most significant thinkers of the Enlightenment. In a revolutionary era that profoundly changed the global order, these two men set the foundation stones for much of the modern western world's radical, and conservative, political traditions. The ideas of both men, however, were significantly more complex and diverse than their modern reputations would indicate. UWA's Dr Andrew Broertjes will provide an introduction to Paine and Burke, the context of their time, and how the two men engaged with each other over events like the American and French Revolutions.
Please register using the link here:
https://www.eventbrite.com.au/e/revolutionary-ideologies-in-the-18th-century-tickets-719041682027
———————————————
This seminar is free of charge, and is open to prospective Mannkal scholars. If you are a university student, we would love to have you join us. To reserve your spot please register via Eventbrite and RSVP via admin@mannkal.org.
Address is Unit 3, 31 Hood Street, Subiaco
Free parking is available for 3 hours at Subiaco Coles