Journeys of the Mind: A Personal Story With Doug Hall
July 25 @ 1:00 pm

-

2:00 pm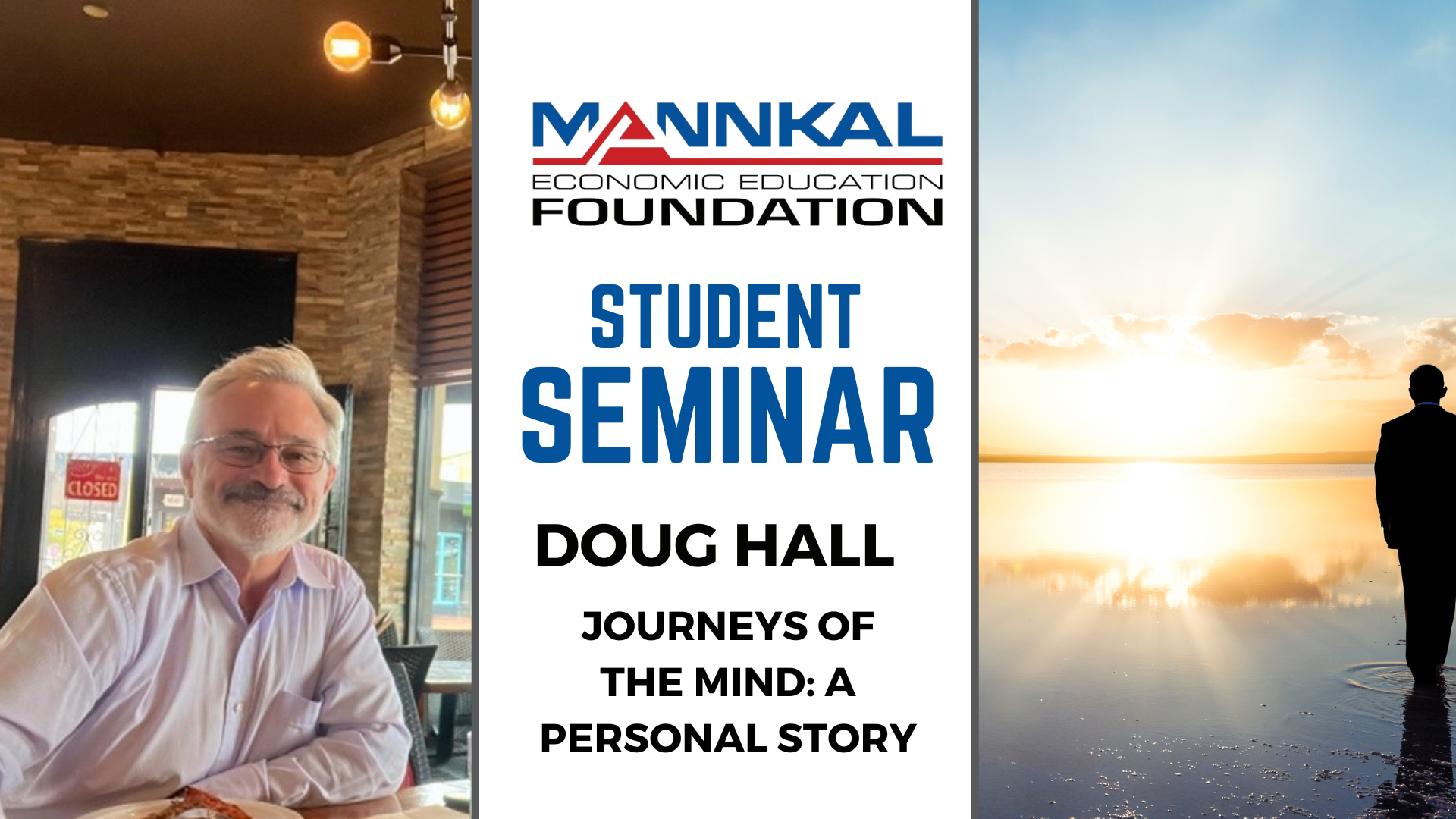 Journeys of the Mind: a personal story
We have no say in where or when we are born. We also have no say in which culture, ideologies, philosophies or worldviews will permeate and mould us in our childhood years.
However, as adults we have the power to travel physically, philosophically and intellectually from our origins to new territories. It requires curiosity, courage and most of all an open mind. While descriptions of physical journeys are common, descriptions of philosophical and intellectual journeys are rarer, but in some ways are far more important to let others know they are not alone and to help give them the courage to break the chains that hold them back.
Doug Hall is a Mannkal Ambassador, Industry Development Specialist and Policy Entrepreneur.