It wasn't until we got to Great Barrington, Massachusetts that we began to realise that our tour was drawing to a close. However, we didn't have time to be sad; everything there was just way too cool.
Picture an old stone house, built in the 1920s, a door disguised as a fake bookshelf, a 19th Century antique grand piano, and 17 beautiful bedrooms. Built on approximately 100 acres of land, complete with a lake and multiple forest trails, the Stone House in Great Barrington was one of the most awesome, and surreal, places that we have ever ended up at.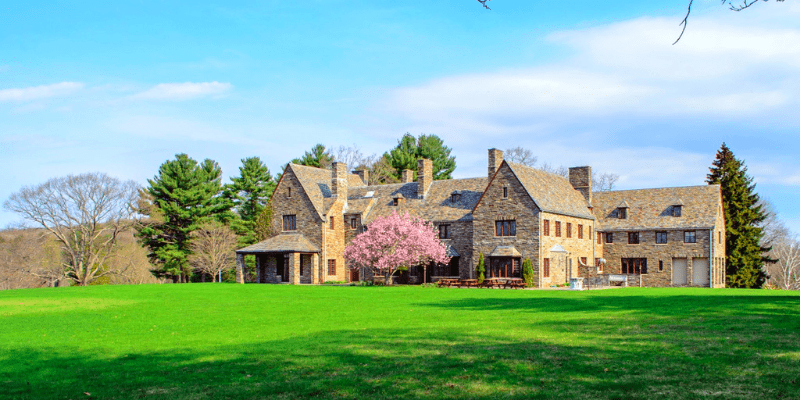 Why were we there? We were visiting the American Institute for Economic Research (AIER), one of the oldest think tanks in the US, founded by Colonel E. C. Harwood around the time of the Great Depression.
The Institute existed to voice concerns against the drastic increase in government involvement in daily life brought about by the implementation of then-President Roosevelt's New Deal. Confiscation of gold was a charged topic at the time, and over the years the Institute has faced continuous push-back from the US Federal government, including having its tax-exempt status revoked. However, even after 100 years, it is alive and kicking.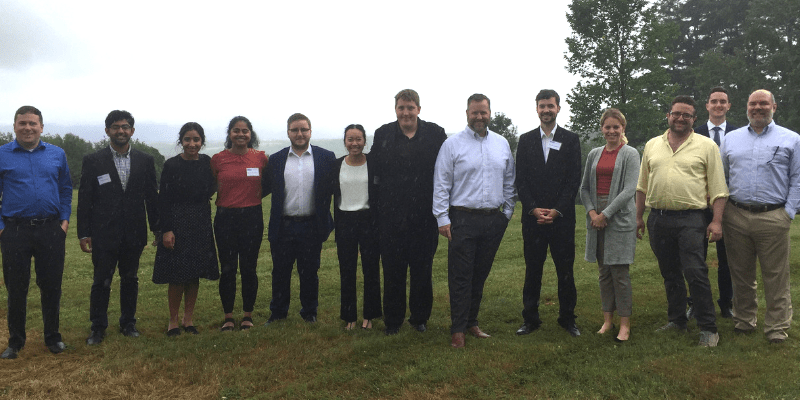 In the mornings, we would wake up to a delicious breakfast, which was followed by fascinating talks from the researchers and other employees at AIER. We learnt about Colonel Harwood's theory of revolution and counter-revolution, the importance of integrity and dialogue in academia as well as the ins and outs of running a think tank. The researchers at AIER explained their respective topics, which included an extremely interesting example of hyper-inflation in video-game economies, as well as more conventional topics such as inequality and poverty in the United States.
Once the talks were done, we had the day to explore. The first day, we played croquet under the tuition of Mr Edward Stringham, AIER President, and on the second we began to explore the beautiful property. We walked the many forest trails and along the lake, we went canoeing one afternoon, and some of us were also able to go check out the Norman Rockwell museum in Stockbridge.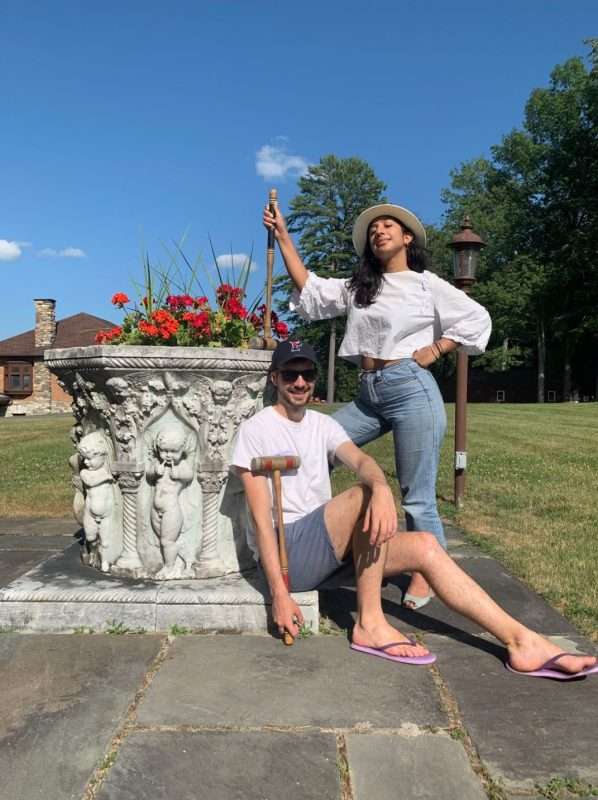 Our 3 days at AIER went almost too quickly, but from there it was onto the next adventure: New York City. We explored Times Square, the Metropolitan Museum of Art, and made sure to get a good grasp of the nightlife. Some of us took a detour to Boston and Rhode Island on the way to the Big Apple, and we explored the prestigious campuses of Harvard, MIT, and Brown University.
However, by the 26th of June, we were all present for our final dinner in Little Italy, New York City. We had new friends with us as well, and over a few glasses of wine and sumptuous Italian food, we reminisced about the study tour of a lifetime. Before we knew it, dinner was over and we were left to our own devices for our precious last days in the States.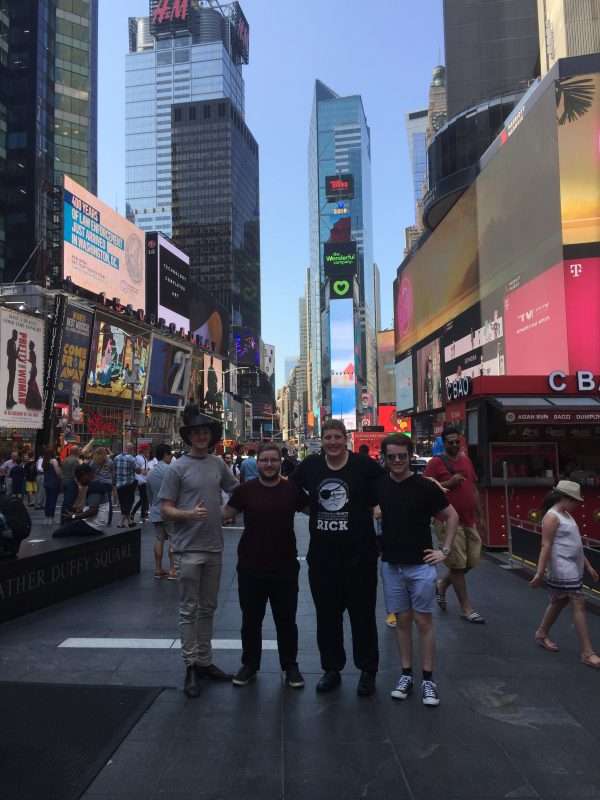 Soon, those days will be behind us too, and it will be time to go home. For now, however, we're still here, and we plan on making the most of the time we have left!
Next stop: Perth. See you all back home!