We received a very warm, muggy, and humid welcome to Washington DC, but in all honesty, we were just glad to be there. Our journey from LA was one fiasco after another as we encountered delayed, cancelled and re-routed flights, all in the same leg of the journey. It was, by every account, an adventure, and it served as inspiration for a lot of our public speaking workshops over the week.
We spent two days at the Leadership Institute polishing our public speaking skills, and we were lucky to be learning from some of the best in the industry. Matt Lewis, a writer at the Daily Beast, professional public speaker and CNN contributor focussed on providing us with some practical experience. After thoroughly reviewing the theory, we developed our own 'stump speeches' and worked our way up to presenting them to the rest of the group. We also had the privilege of learning the art of speech-writing from Dr John Shosky, who's vast writing career included writing Presidential speeches for Ronald Reagan, and George H.W. Bush. Dr Shosky was insightful and patient, and working with him brought out the best in our abilities. No doubt, all of us found something to take home with us that we will use for years to come.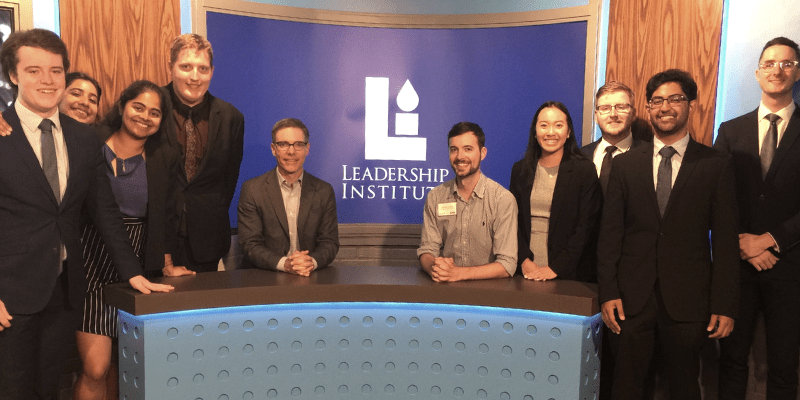 While the public speaking workshops were a definite highlight, we learnt quickly that DC was as diverse a city as they come. There were a multitude of world-class museums, a healthy sprinkling of think tanks, and the embodiment of the democratic institutions that the United States was built upon.
Our visits to the Supreme Court, Capitol Hill and the White House were awe-inspiring, as were our many visits to a plethora of Smithsonian Institutions and sombre memorials dedicated to greats like Abraham Lincoln and Thomas Jefferson. Many of us also jumped at the chance to see the Charters of Freedom, which include the Constitution of the United States, the Bill of Rights and the Declaration of Independence.
While we learnt about the history of the US, our visits to DC's many think tanks and the Australian embassy were insightful discussions about current affairs and problems. We attended the Americans for Tax Reform Wednesday meeting, and had the chance to meet some of the most active libertarians and conservatives in DC. We also ran into a fellow Australian most of us had met at the Friedman Conference in various years; Tim Andrews!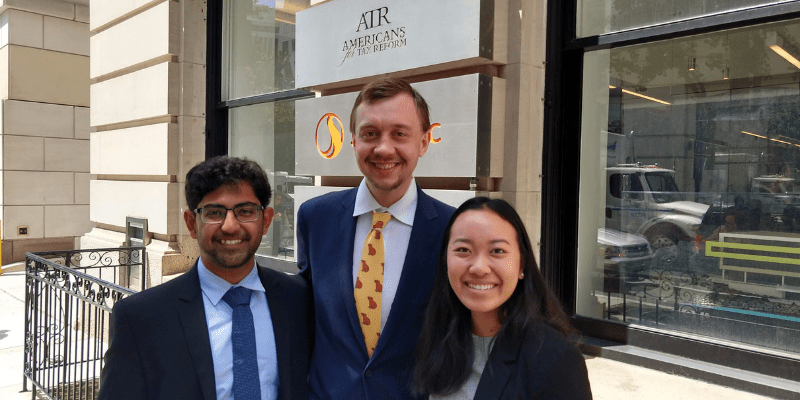 We were able to visit illustrious think tanks like the Cato Institute and The Fund for American Studies, where discussions ranged from electoral reform to Brexit and education around the world. We also visited the Competitive Enterprise Institute, where we were able to learn about changes in global political lines, and comparatively explore the issue of e-cigarettes and vaping in Australia and the United States.
The Australian Embassy was also one of our stops, and for us, it was nice to be back on Australian soil after a while. We discussed the importance of international trade, the job description of a diplomat, and what a changing global landscape and a turbulent US administration means for Australian trade interests.
Our final stop was a unique organisation, Young Voices, that aims to help young writers get published in mainstream media. Here, we learnt what goes into crafting persuasive editorials, and the key elements of any good article.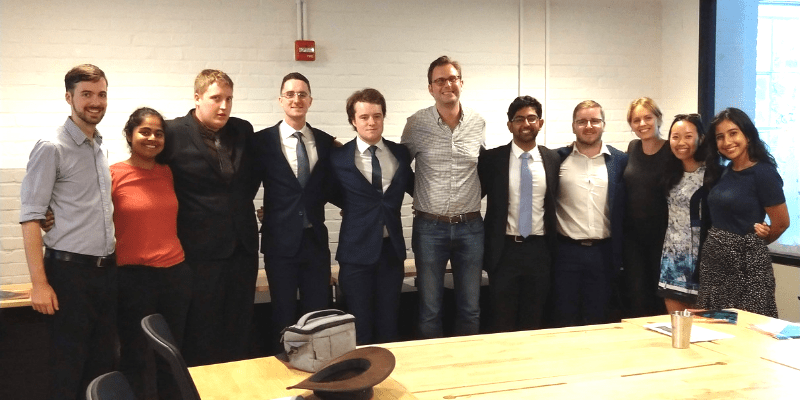 As of now, we are getting ready for the next leg of our trip. Hearts are heavy leaving this city behind, but we are hopeful for our next adventure in Alabama. Next stop: Mises University!