After a four-and-a-half-hour flight and a few delays later we touched down in Chi-town! As we drove through to our accommodation in the downtown area, some were blasting Kanye West's "Homecoming" in our headphones, other were playing Frank Sinatra's jazz classic "Chicago".   We gazed in awe at the architectural beauty and design of the city. The grid system of the city created an immediate comparison between the 'Windy City' and the 'Big Apple', which Ben boasted Chicago to be a "smaller, better organised and cleaner version of New York".  
Our Monday kicked off with a brisk -1-degree start.  With keep-cups in hand, we travelled from LaSalle Street station to 111th Street, in Morgan Park. Here, we met with Marsha Enright and Felicia Goglia, our moderators and instructors for the week-long course. At the Great Connections, we participated in Socratic Seminars on a wide range of topics. We would learn how to better interpret written text, conduct clear and reasoned debate with our peers and be able to identify fallacious points of argument. The main texts we covered on Monday were Meno (Plato) and Philosophy: Who Needs It (Ayn Rand). For lunch, our group thoroughly enjoyed Chicago-style hot dogs, with pickled peppers, onions and a pickle wedge added. The group was split – some of us thought they were delicious, others were merely offended at the idea of smothering a beautiful hotdog with pickles and other unnecessary toppings, "why is the pickle as big as the sausage?", Siena asked, unimpressed.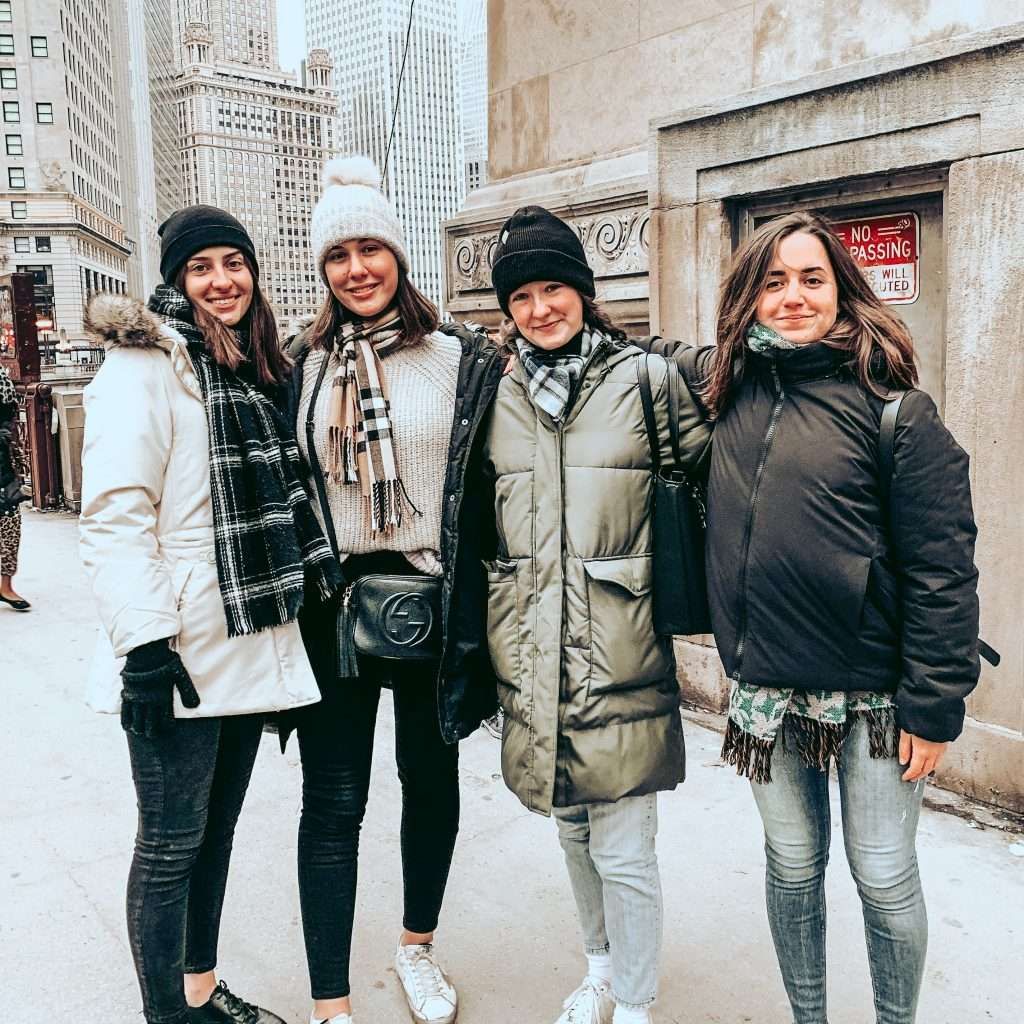 Wednesday had us trying to decipher Newtons laws of motion, with his original verbiage. As part of defining terms and explaining ourselves, we drew diagrams of the sun and the planets orbit, pushed a rubber ball across the table and linked the theory to reality effectively. Ayn Rand and the objectivist ethics reading were next. This session was very useful, as we were able to clarify certain sticking points, we heard from the Ayn Rand conference in Santa Ana with Marsha during the discussion. The improv comedy session was the highlight of the day, with Siena the clear MVP. There was everything from Damon riding a miniature bicycle down a mountain, Siena and Kade line dancing and Annie running through as many American accents as humanly possible.
Aristotle's Nicomachean Ethics was the entrée to our main course on logical fallacies and considering the psychology of introspection. Identifying logical fallacies was very interesting, as we all realised we had heard these being used to support dubious arguments, or to attack our points when we rallied against them. Appeal to emotion and appeal to majority are two major fallacies that a surprisingly high amount of people use. Marsha was gracious in inviting us to her house for Italian beef sandwiches. It was a beautiful brick house in the southern suburbs, and we entertained her granddaughter Isla and played with the family Labrador, Blondie.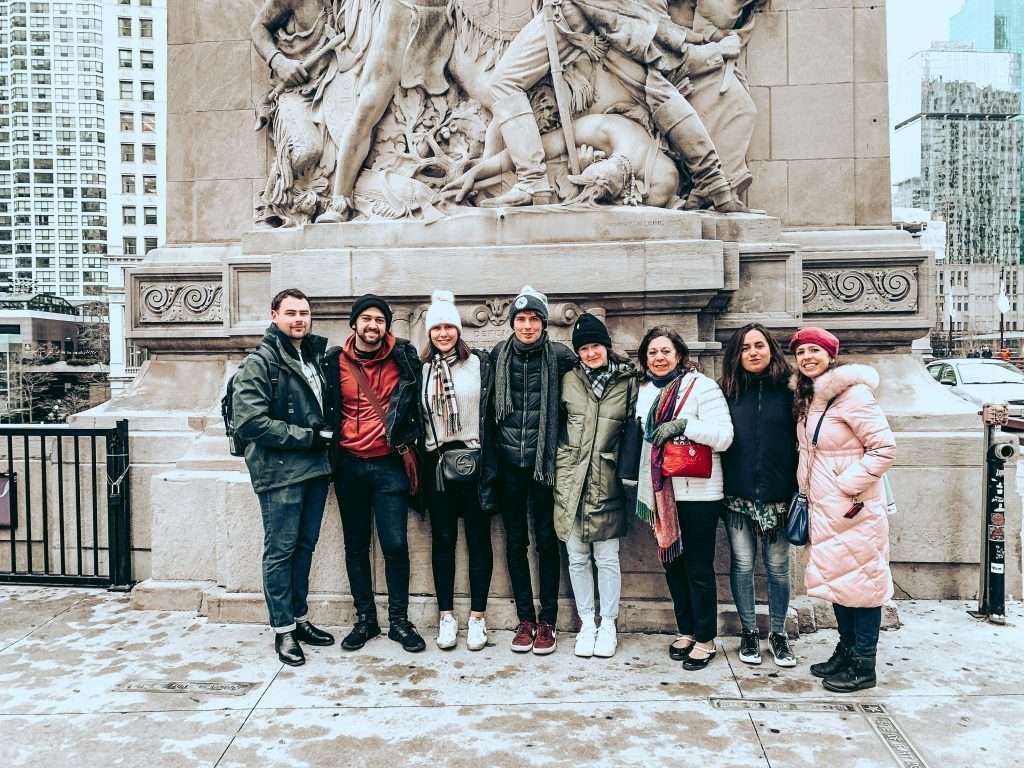 The week came to a close on Friday, with texts by Frankl and Csikszentmihalyi on maintaining purpose and a strong sense of self, even in horrific circumstances. The last text to be worked through was Montesquieu's book on 'The Spirit of the Laws', where we were glad to discuss separation of powers, democracy and liberty. Later that evening, our group travelled to the I/O Theatre to watch improvised Shakespeare. We witnessed a drunken milkmaid, an ailing king, a naïve, rotund prince and a conniving queen. The week in Chicago was intense, requiring lots of mental effort to logically debate the texts, understand them to their requisite levels and then be able to explain your position with clarity and references, but the knowledge gained was truly awe-inspiring.