After an incredibly enjoyable week in Hong Kong, we packed our bags and boarded a flight to London. Upon arrival, we were greeted to our first taste of the European winter – lashing wind, rain and a 4pm sunset. After clearing customs, our group split into two, with half of us heading to an Airbnb south of the River Thames and half to the north.    Unfortunately, the latter group were given a welcome reminder that the sharing economy doesn't always deliver a pleasurable experience – a plethora of mould was discovered in a room, hidden by an awkwardly placed pot plant. Thankfully, an apartment of a 'liveable' standard was secured shortly after.
On Sunday, we went shopping and sight-seeing throughout the city. For some of us, this included exploring the extensive British museum and helping ourselves to a hearty London pub meal.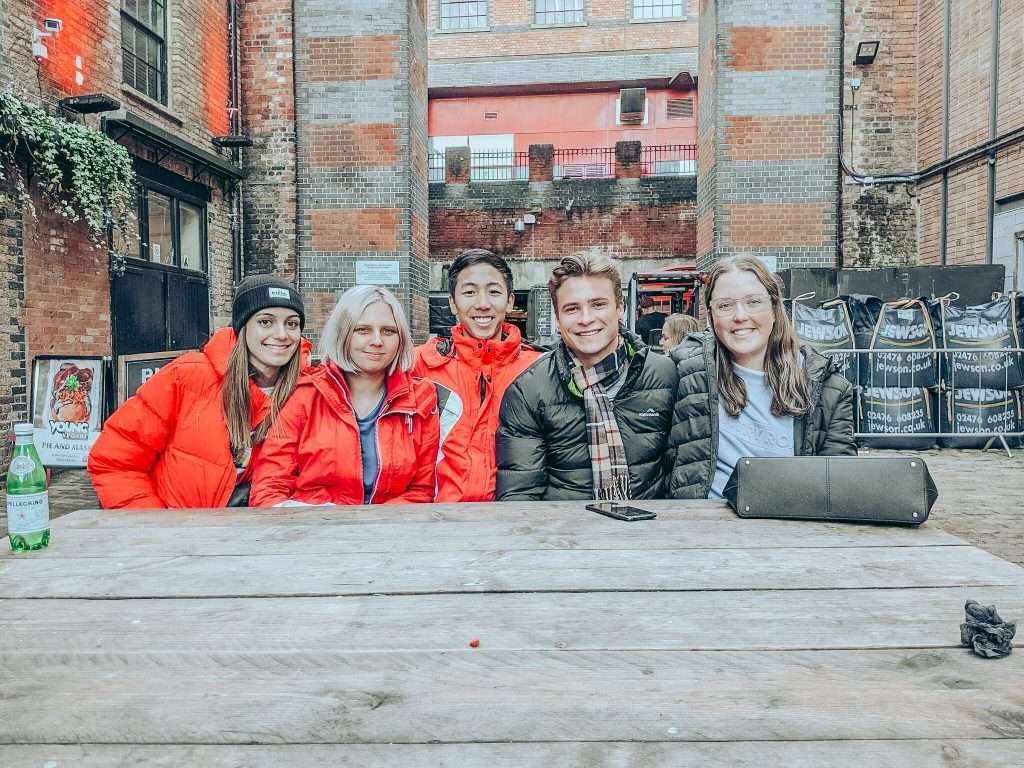 We dived into the exciting world of free market think tanks at the Institute of Economic Affairs (IEA) on Monday. Ralph Buckle, Acting Director of Outreach, welcomed us with his introduction sessions. He engaged us in an interesting game involving confectionery. We were all given a random handful of lollies. We were first allowed to trade with the person next to us, then with everyone in the room. Ralph polled everyone as being happier after trading, demonstrating the benefits of free trade on any scale. We also had sessions on the automation of jobs and UK politics. After the talks, we ended the day with welcome drinks where we mingled with staff and interns from the IEA.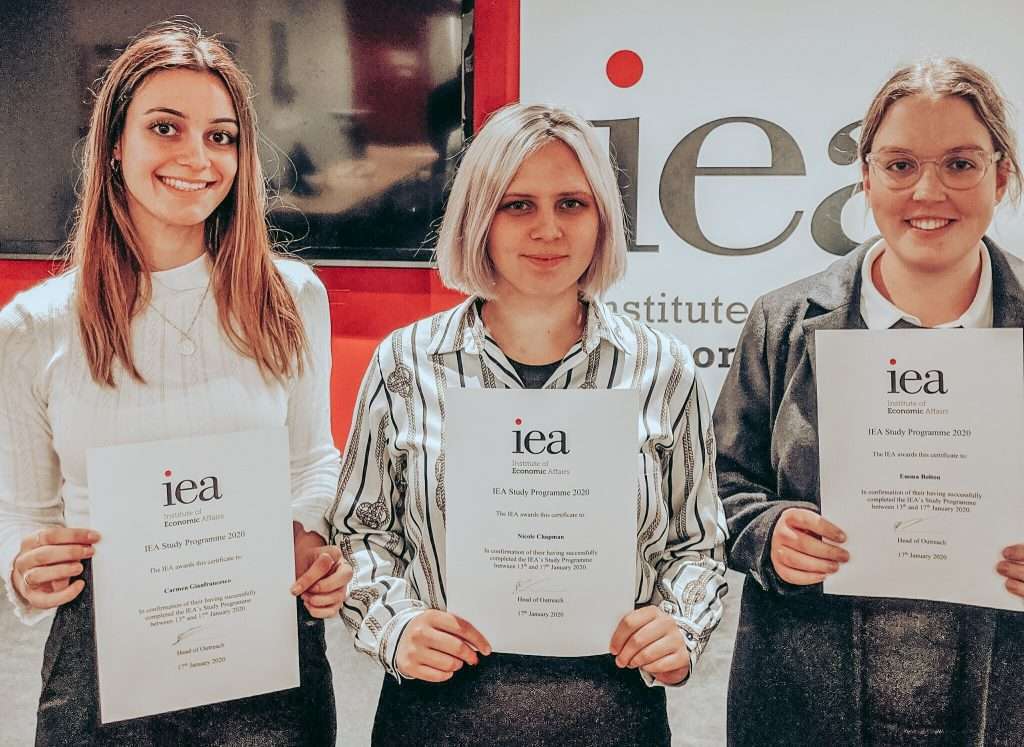 On Tuesday, we heard from high-calibre academics on a diverse range of topics.  From the rise of modern-day socialism to the impact of globalisation on inequality, our minds were given plenty of food for thought throughout the day. Christopher Snowdown, IEA Head of Lifestyle Economics, presented on 'junk statistics,' challenging the way we view and engage with the material produced by modern day media. His underlying sentiments boiled down to the importance of reading news with a sense of perspective, acknowledging that news producers are constantly pursuing ways of framing evidentiary and quotation content to increase their coverage and reach.
Tuesday's series of seminars were terrific, but Wednesday's activities were certainly the highlight of the week. Dr. Steve Davies, Head of Education, gave a crash course introduction to understanding economics on Wednesday. Steve explained that, despite popular belief, economics is not a science. Rather, it is more of a philosophy that could be used to explain human phenomena. As the rain had died down, we embarked on a Westminster treasure hunt. We were divided into groups and given clues that lead us to various locations throughout Westminster and surrounding suburbs. Finally, we were honoured to have Mark Littlewood, Director General of the IEA, led a workshop on how to win an argument. From his years of debating experience, his advice to us was to use humour, focus on three points, do not attack the individual and use statistics in a personal way.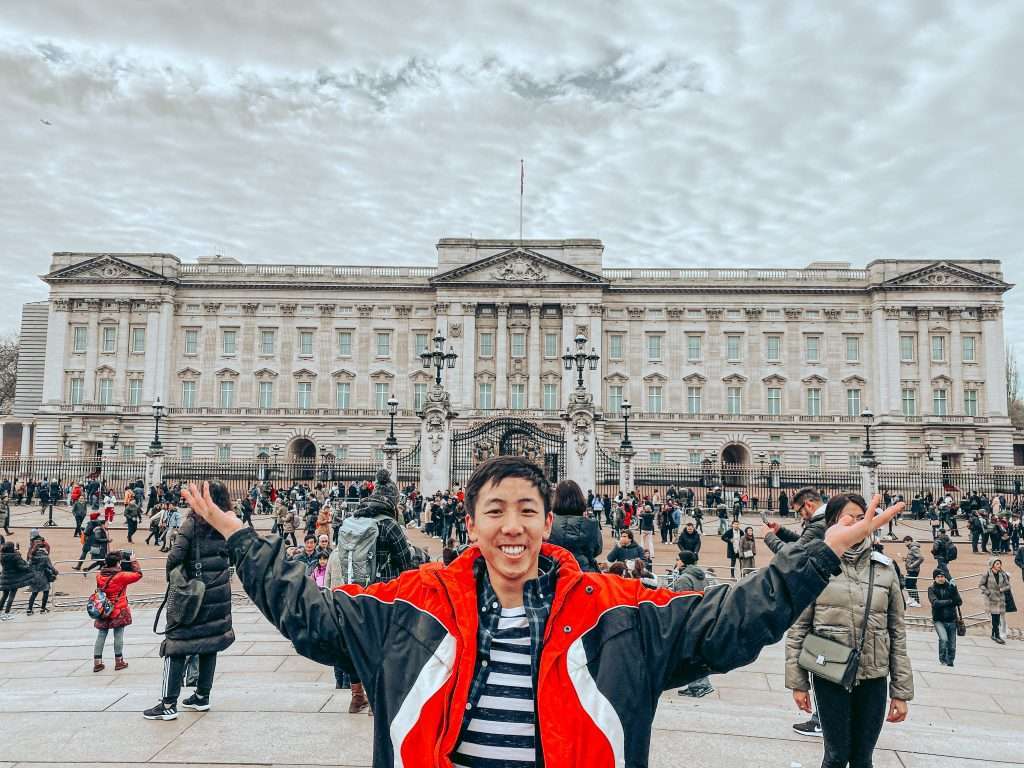 On Thursday, we had a chance to put those techniques into practise. We each chose a contentious topic out of a hat to argue in favour of. Examples included 'there should be a legal market in organs', 'the monarchy is outdated and should be abolished' and 'it should be legal to print 3D guns in the home'. Aleks Gurak's speech on veganism being the 'only moral choice' ruffled a few feathers. Needless to say that a juicy steak was a welcome dinner item that evening.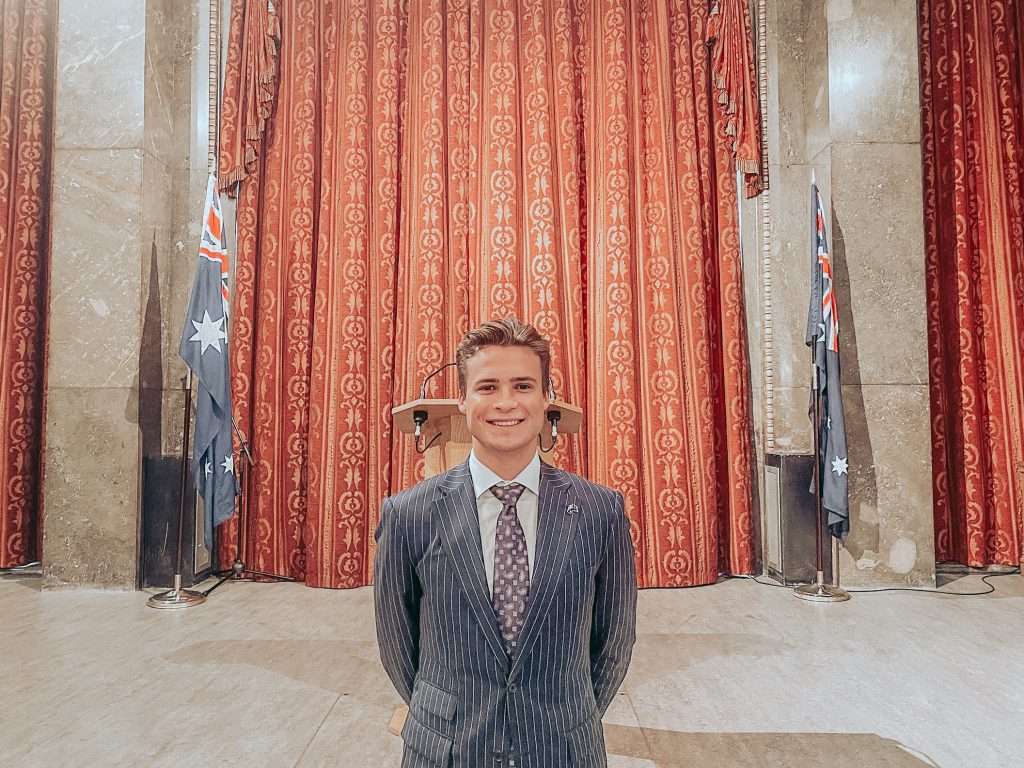 We visited the Australian High Commission on Friday morning, where we were welcomed by Acting Commissioner Matt Anderson and his Executive Officer Ian Ross. We engaged in a fascinating round-table discussion where he gave his perspective on what life is like working in Australia's foreign service. We were given a tour of the magnificent building that was constructed in 1918 with the architectural design intended to 'display wealth without vulgarity'. We returned to the IEA to engage in some light-hearted final activities and ended the week with Ralph and other staff the British way – pints at the local pub. With that, our first week in London came to an end. It was intense, interactive but above all incredibly enjoyable. It's fair to say we are looking forward to a well-earned five-day break before the next study component of our tour recommences.