On Saturday the 20th of July, we departed Tallinn for London thus beginning our final week of the European Study Tour. Before we commenced official educative duties on the proceeding Monday, we checked off a few remaining tourist destinations, including riding the London Eye, and visiting the Churchill War Rooms. The remainder of the weekend was spent relaxing and drinking beers on our outdoor terrace, simultaneously enjoying the heatwave that was transpiring across Europe.
The following day encompassed travel to Southbank Investment Research (SIR) located in the financial district of London. Whilst there, we engaged in an invigorating discussion with Tim Price, Director of Price Value Partners, and Nickolai Hubble, research analyst at SIR. Such topics under examination included Brexit, the future of the European Union, and lessons in financial investment around the globe.
After this insightful meeting, we traversed to the Bank of England Museum which was located a short distance away. In addition to learning about how the Bank of England has influenced the world economy since its foundation in 1694, we were able to pick up a solid gold bar; it was surreal to be holding something worth several hundred thousand dollars.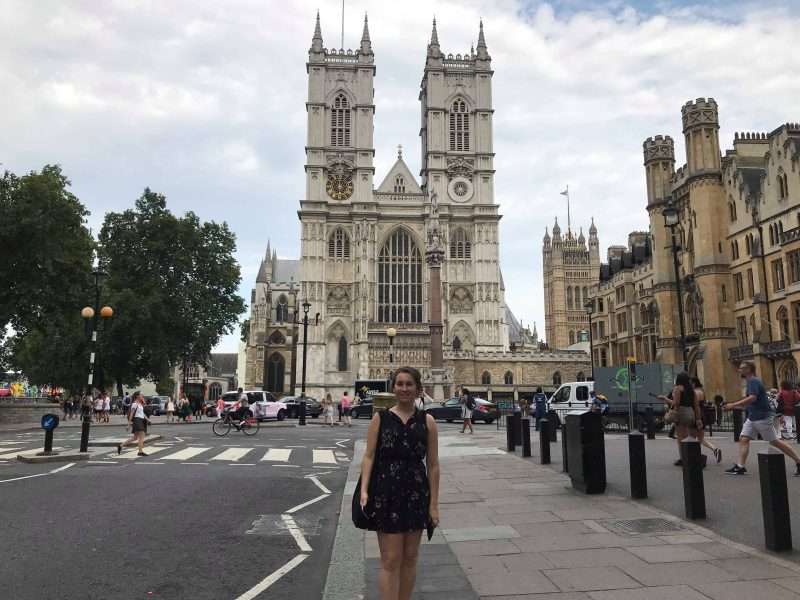 On Tuesday, we visited the Centre for Policy Studies (CPS). We were each assigned the task of individually writing a short report for CapX, a division within the CPS that promotes capitalism, innovation, free trade, facilitative government and liberty. An example of a topic we analysed and wrote about included how Israel's vibrant capitalist democracy promotes prosperity and freedom, whereas its neighbouring authoritarian nations facilitate oppression and despair. Following this day of fascinating research, analysis and writing, we went to a local pub and enjoyed a few pints of beer and a delectable pub feed.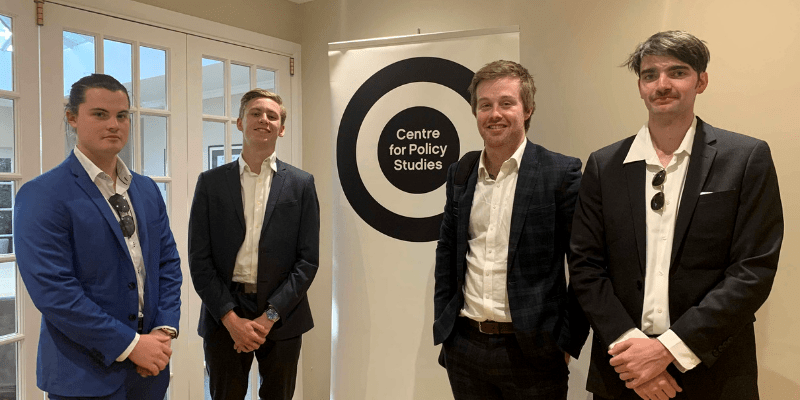 The following day, we headed to central London to the Initiative for Free Trade (ITF), a private, not-for-profit, research foundation which aims to make an intellectual and moral case for free trade.Whilst there, we heard from Brian Sturgess, part-time lecturer in economics at the University of Buckingham. Sturgess articulated the theorems of absolute and comparative advantage, with emphasis on the significant influence of renowned economist, David Ricardo.
Afterwards, we strolled down to the Reform Club, a private members' club on the south side of Pall Mall in central London, and the traditional home for those committed to progressive political ideals. We were privileged to have an exclusive tour by Keith Boyfield, a prominent British intellectual and director of Keith Boyfield Associates Ltd, where we discovered that notable members of the club included Winston Churchill and David Lloyd George.
Following this experience, we ventured back to the ITF where Boyfield gave us an intriguing analysis of international trade in Britain and the tremendous opportunities that may come into fruition post-Brexit.
Finally, the day concluded with a tour of the Parliament of the United Kingdom where we had access to live proceedings in the House of Lords and the House of Commons. There was a peculiar buzz to our visit because Boris Johnson had been elected as the new Prime Minister of the UK the day prior – exciting times lie ahead with his appointment!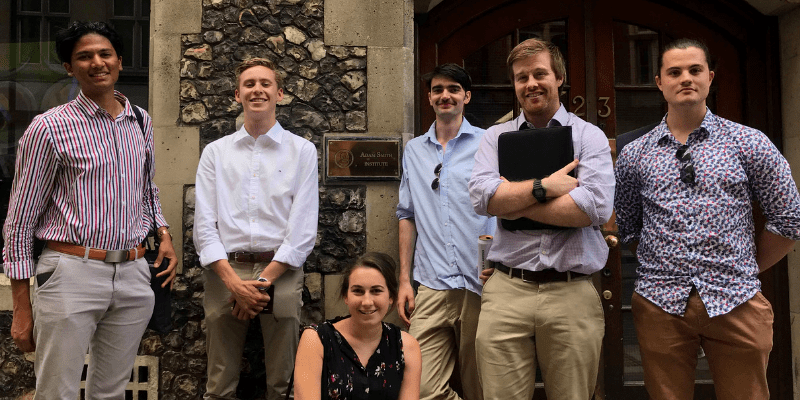 On Thursday, we returned to the IFT for another day of learning and exploring economics from our hosts. We engaged in an exhilarating discussion with Jonathan de Leysor, Director of the ITF, on the politics of Brexit and the opportunities for greater free trade in a post-Brexit world. This was followed by an intriguing discussion with Ben Guerin, digital strategist and founding partner of Topham Guerin. Guerin disseminated valuable information on how to systematically convince opponents or neutrals to sympathise with your arguments. Using the methods Guerin had presented, we worked in teams to make a hypothetical pitch to employees at the Adam Smith Institute (ASI) to convince them that a free trade agreement between Australia and several other nations would be beneficial, and how we would convince the Australian public to support such a measure. After this enjoyable project, we had office drinks at the ASI before heading out for dinner.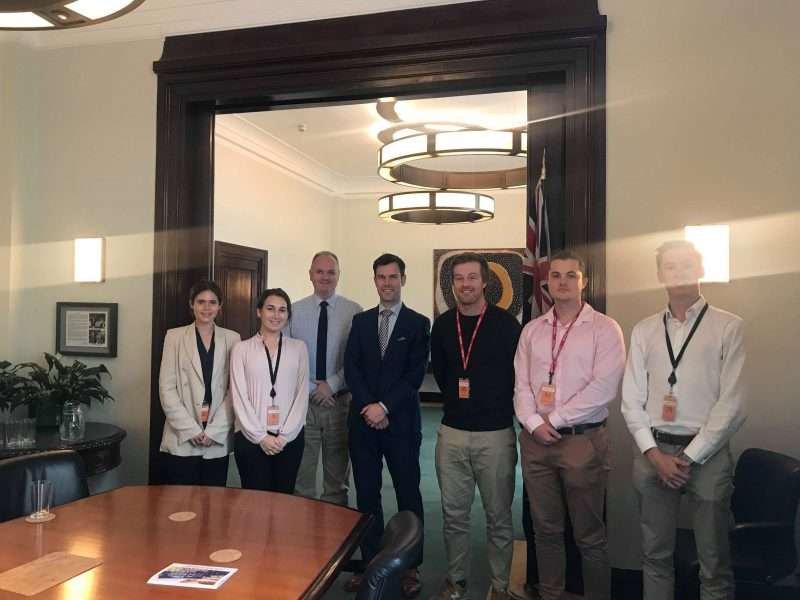 Our last official day of the tour incorporated visitation to SIR to visit Hubble once more. We learnt about his extant research into political investment opportunities, how the Euro may collapse, the housing market bubble in Australia, and his anarcho-capitalist ideology. Afterwards, we went to the London Metals Exchange, which was an incredible experience as it was like a scene straight out of Hollywood. This was followed with a tour of the Australia High Commission and a meeting with Matt Anderson, Deputy High Commissioner. We learnt about the intricacies of diplomacy and the potential for a free trade agreement between Australia and the UK post-Brexit. Additionally, we were given excellent tips on how to excel in a career in trade or diplomacy. We finished the day with drinks and a hearty meal with former Mannkal scholar, and current CPS employee, Camille Cross.
Unfortunately, as we write, we are at Heathrow Airport, which means our European adventure has ended. However, on reflection, this has been the best educative experience we have ever had. Thanks, Mannkal!