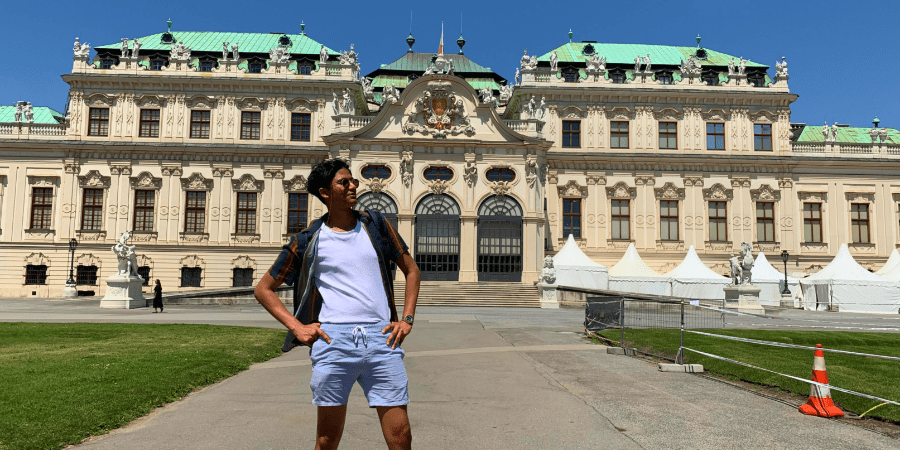 This week we visited Vienna and Berlin – two cities embellished in history, abundant in beauty, and significant contributors to intellectual thought.
Arriving in Vienna on the 29th of June, we travelled through the city to our accommodation and were blown away by the exquisite nature of the architecture and the accompanying paradisiacal weather. Following check-in, we jocularly explored the immaculate streets on electric scooters, concluding the day by dining on schnitzel and drinking beers on the banks of the Danube Canal (most days ended with such decadence).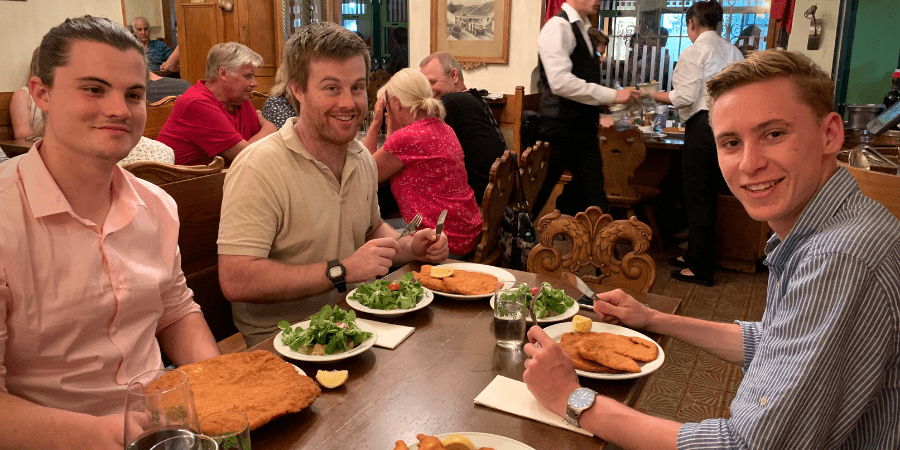 Vienna is the birthplace of the Austrian School of Economics (ASE). As such, we visited two think-tanks that specialise in this school of thought: The Austrian Economics Centre and Scholarium. As a group, we perused with academics about the ASE philosophy, history and influence since its foundation in the late 19th century by Carl Menger. The ASE promotes strong property rights and freedom to contract and trade; and opposes taxation, price controls and inhibiting regulation. Notable modern ASE academics include Ludwig von Mises, Friedrich Hayek and Murray Rothbard.
Today, ASE thought is predominantly promoted in the United States of America (USA), not Austria. This is largely because of World War 2 (WW2), which precipitated the exodus of Jews from Nazi-occupied Europe. Many ASE academics at the time were Jewish and subsequently absconded mainly to the USA, hence the transference away from Austria. Furthermore, the ASE has had a significant influence in the political realm. Most notably, former British Primer Minister, Margaret Thatcher, was strongly influenced by Hayek's book, The Road to Serfdom.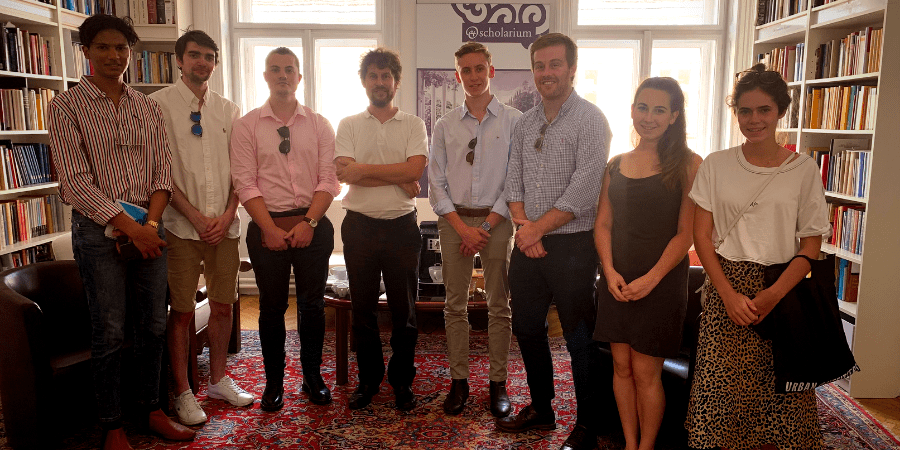 In the evening of the 2nd of July, we travelled to Berlin to learn about the impact of totalitarian governance, which encompassed visitations to many historical sites. For example, we viewed the Memorial to the Murdered Jews of Europe, Checkpoint Charlie, the Topography of Terror, the Soviet War Memorial, remnants of the Berlin Wall, the Stasi-museum, the Reichstag, and the Brandenburg Gate. Moreover, we toured Sachsenhausen – a Nazi concentration camp established in 1936.
During WW2, the Nazi's murdered thirty thousand inmates, predominantly Soviet prisoners-of-war. Jews were interned in Sachsenhausen, too; however, they were transported to Auschwitz for their extermination. At the end of WW2, Sachsenhausen was renamed 'Special Camp No. 1' by the Soviets and was used to imprison Nazi functionaries and anti-Communists. An additional twelve thousand people died before the camp was closed in 1950.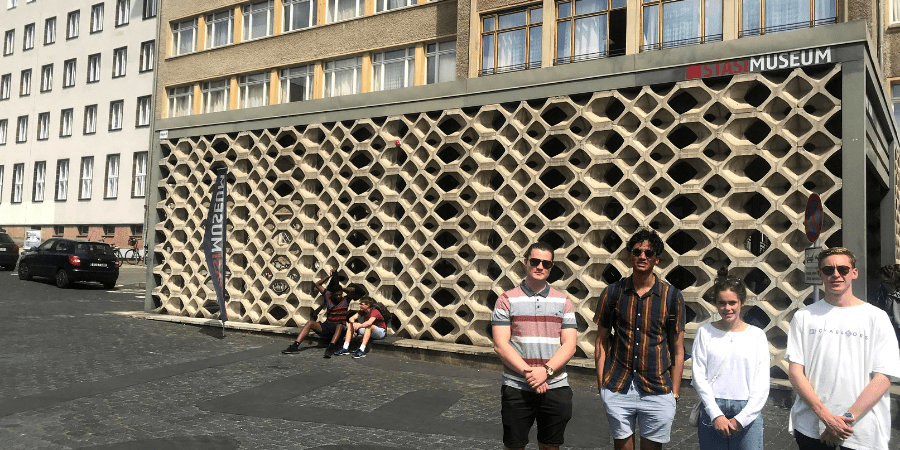 This all said, modern-day Germany is no comparison to its abominable past. For instance, the nightlife of Berlin was incredible; an experience not comparable to anything in Perth. We feasted on traditional German cuisine of sauerkraut and sausages in beerhalls and washed it all down with several steins of beer. This was supervened by participation in the notorious Berlin nightclub scene.
It is now the 6th of July and our Vienna and Berlin adventures are complete. Next stop: Israel.