A digital society and endless summer days.
We left Israel feeling enlightened and inspired, and had high expectations for our next destination; the humble but thriving Baltic city of Tallinn. The capital city of Estonia, Tallinn is known for being a leader in software technology and cybersecurity development as well as a visual memory of its medieval past. We also knew this country holds a special place in Ron Manners' heart, who is an official e-resident of Estonia, and we were curious to discover what could create such a fascination and admiration for this young, distant nation.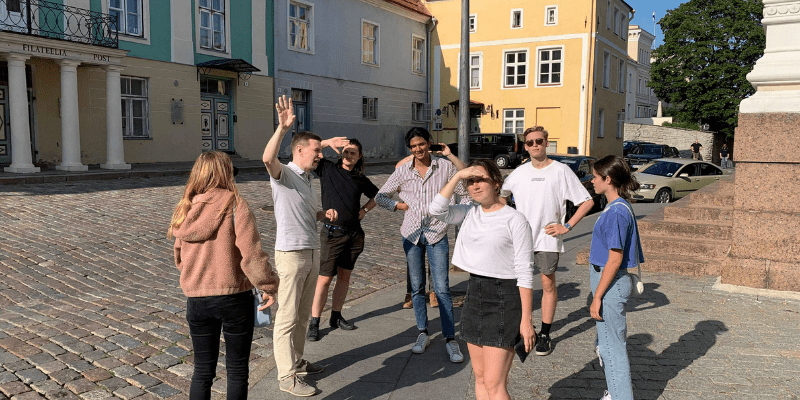 Flying out of Israel on Tuesday we ran into our first instance of bad luck. One small flight delay resulted in missing the connecting flight, and so we were stranded in Frankfurt for the night. But we chose to make the most of this unplanned opportunity, with an evening of exploring and dining in a new city winding up with a luxury hotel stay. After this short delay, we were on our way and arrived in Tallinn the next morning to picture-perfect sights and dreamlike weather.
We began with a tour of the 'Old City' Gothic quarters and had a local guide sharing Tallinn's gripping history from medieval times to its new found sovereignty. We later enjoyed a relaxing evening having dinner in the lively town square with two of Ron's good friends, and were excited to experience a Nordic summers day with the sunlight lasting until well past midnight. 
The next day we had a special briefing session with E-Estonia, an executive centre and innovation hub that aims to promote and inspire others to follow Estonia's steps towards becoming a fully digitalised nation.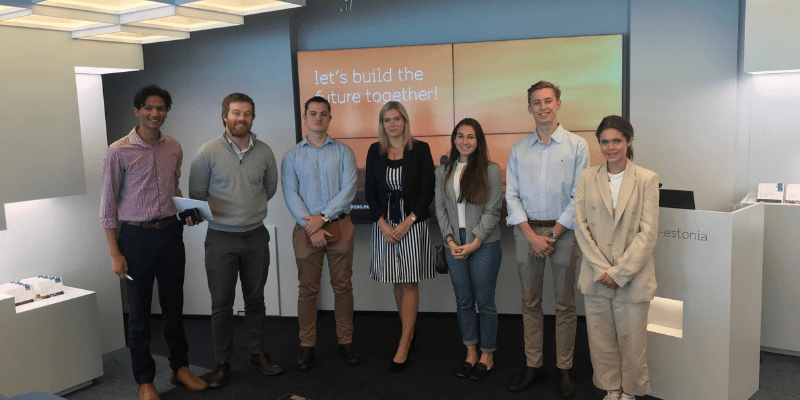 We were blown away by the innovative and creative ideas Estonia has implemented to become one of the world's most developed digital societies, where almost every interaction can be done online and in connection to your digital identity. Later in the day we were able to visit the Estonian History Museum as well as Patarei Sea Fortress Prison, both solemn and heavy reminders of the crimes of totalitarian ideologies and communist regimes. 
Friday was a well earned adventure day, and with our rented car we set off to explore all corners of the country. We began with a tour of Microsoft Estonia's sales and development headquarters, and were treated with a tour of their incredible work space and a peek into one of the worlds leading software development and cyber security teams operations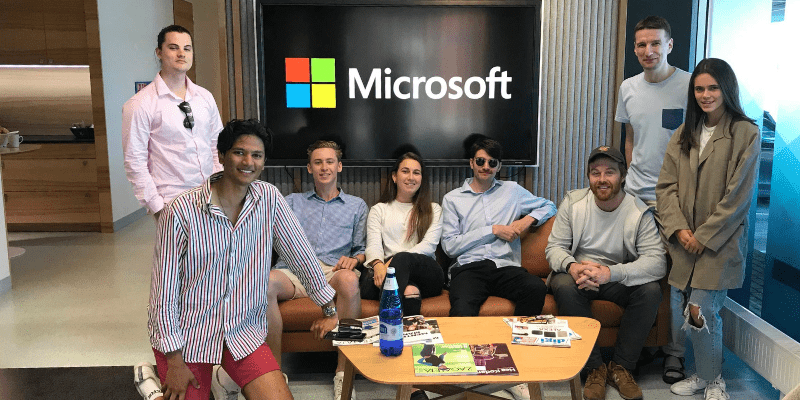 Running on a tight schedule we were able to see some of Estonia's most unique and memorable sights; geological remnants from previous ice ages, idyllic beach side holiday towns, and a visit to the ruins of Rakvere castle where we were transported back to the 16th century and had the opportunity to re-enact traditional sword fighting, while also fitting in a tour of the famous torture chambers. Fitting as much into the day as possible, we had returned home late at night ready for an early flight the next morning; next stop London!